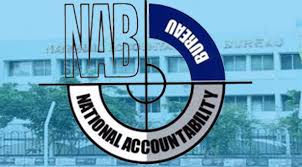 NAB prosecutor in Zulfi Bukhari's dual-nationality case resigns
ISLAMABAD – Imran Shafique, a special prosecutor with National Accountability Bureau (NAB) Rawalpindi, has resigned today (Tuesday) citing "personal reasons".
"My service with the NAB has been a great and profound learning experience. I tried to perform my duties to the best of my abilities," Shafique stated in his resignation letter sent to the prosecutor general of the anti-graft body.

"On account of some personal reasons, I find myself unable to continue with NAB any further, thus constrained to tender instant resignation," he added.
It may be mentioned here that Imran Shafique had opposed removal of Special Assistance to Prime Minister Zulfi Bukhari's name from the Exit Control List (ECL).
Imran Shafiq was also part of the prosecution team in references against former prime minister Nawaz Sharif and former finance minister Ishaq Dar.