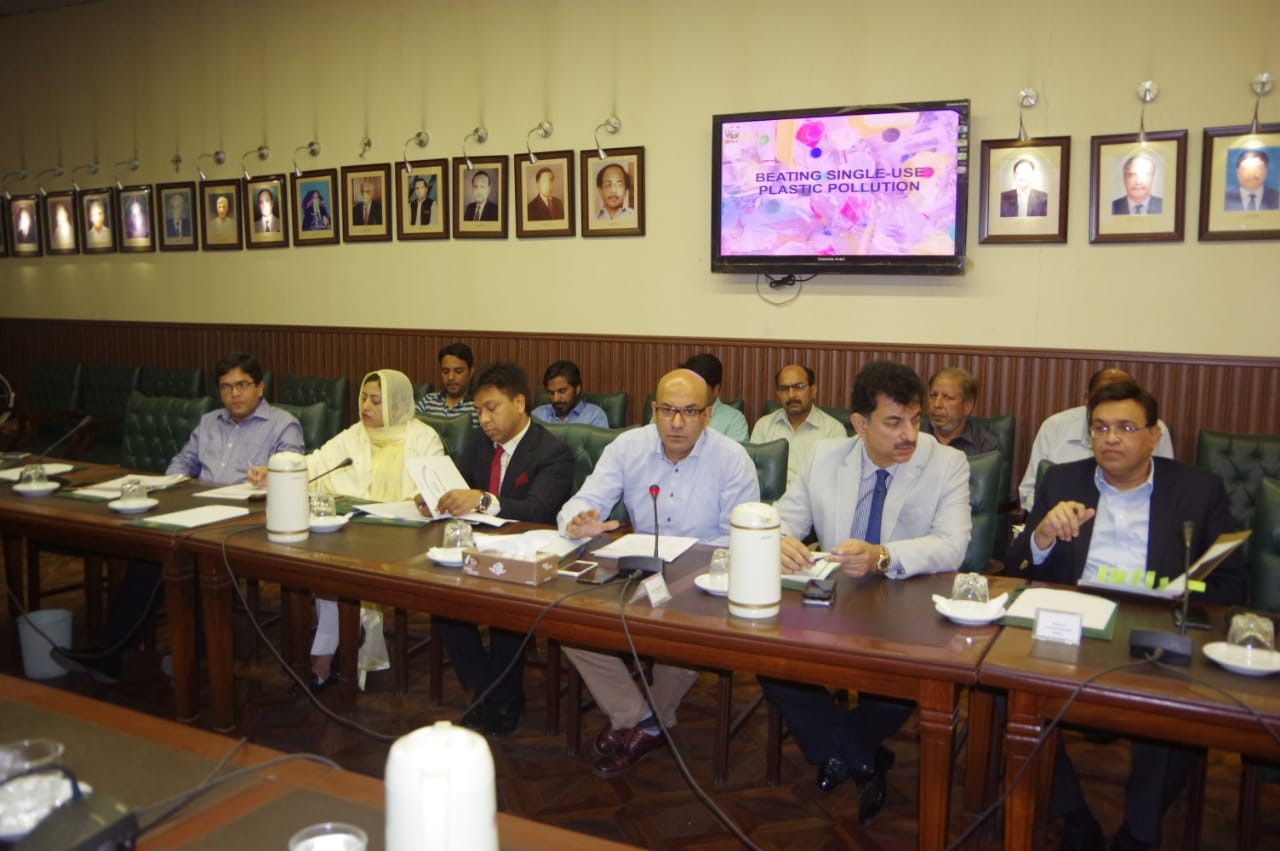 Mujtaba Piracha Directs Lahore Division To Ban Polythene/Plastic Bags In Ramadan Bazaars
C

ommissioner Lahore Division Dr Mujtaba Piracha has said he is going to direct  all Deputy Commissioners in Lahore division to ban polythene bags/plastic shopping bags at least in Ramadan bazaars.
He said plastic pollution and excessive use of polythene bags were great menace and joint efforts were needed to curb the menace.
Mujtaba said initially a comprehensive awareness campaign would be launched, adding availability of alternate source of polythene bags, regulations and interactive sessions with all stake holders could make the efforts fruitful.
He said plastic shopping bags was as big industry, so there was a need to take short term and long term steps, adding under clean and green drive, there was time to sensitize citizens against the use of polythene bags.
The Commissioner stated while chairing a meeting regarding menace of polythene bags on Tuesday.
Secretary Environment Department Punjab Asad Gilani, DC Lahore Saliha Saeed, DC Kasur Azhar Hayat, Additional Commissioner Suhail Khawaja, AC Protocol Syed Munawwar Bukhari, Hammad Azhar WWF, Nafeesa Butt WWF, Imrana Tiwana LCS, Tariq Zaman LBF and others attended the meeting.
It was informed the participants that there were 340 manufacturers and more than 8000 units were manufacturing the polythene shopping bags.
It was also briefed that according to a proven research, any hot eating or drinking material in plastic shopping bags could cause cancerous impacts.— PRESS RELEASE