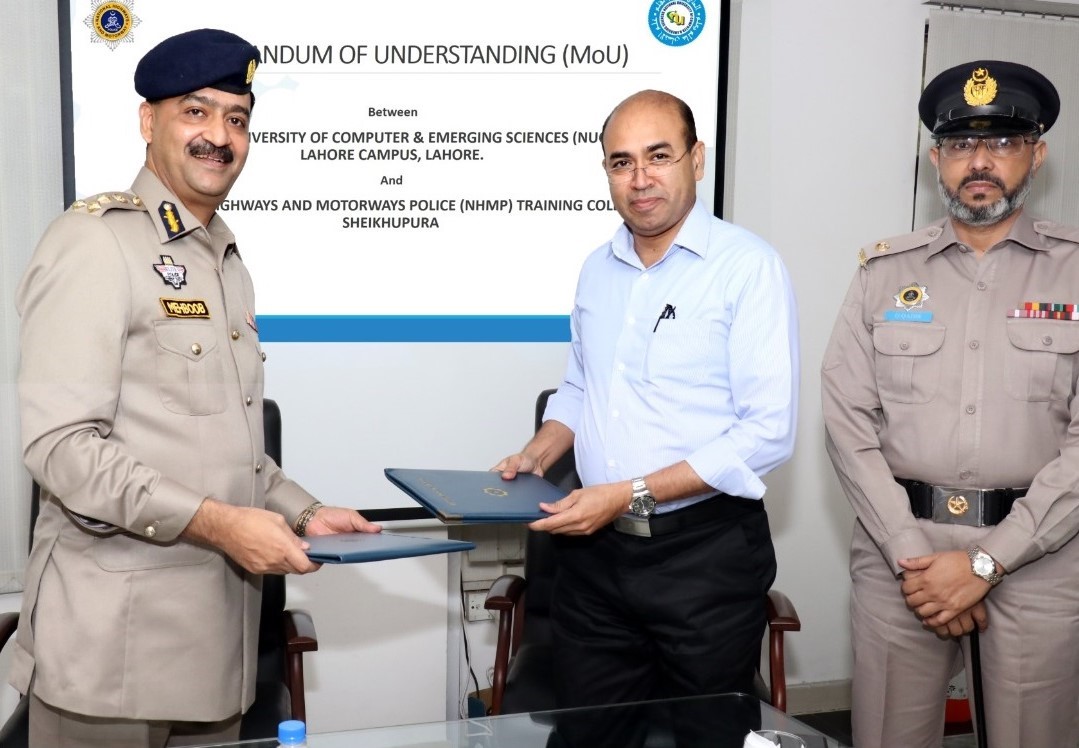 Motorways Police College Inks MoU With NUCES for Training and Research
SHEIKHUPURA– As a department the National Highways and Motorway Police (NH&MP) will always strive hard to build capacity of its officers and ensure better deliverance of services by adopting best practices, Commandant NHMP Training College DIG Mehboob Aslam said Wednesday.
He stated while signing Memorandum of Understanding (MoU) with the University of Computer and Emerging Sciences (NUCES) concerning educational training and research.
As per MoU between NHMP and NUCES both departments will help each other in the field of road safety, Intelligent Transport System, E–ticketing, Surveillance, Communication Skills and research. Motorway Police will organize Road Safety Seminar and workshops to sensitize students of NUCES in respect of road safety rules and traffic laws.
Motorway Police will provide data relating to traffic and accidents to the students for research work and will provide full assistance in this regard. Whereas, NUCES will extend help to Motorway Police relating ITS, e-Ticketing and road research. It was agreed that NUCES will offer concessional educational package to the children of motorway police employees.
As per MoU representatives of both sides will hold periodic meetings to have overview of cooperation and find means of further extension in this regard. At the end of the event souvenirs were exchanged from both sides.— PRESS RELEASE