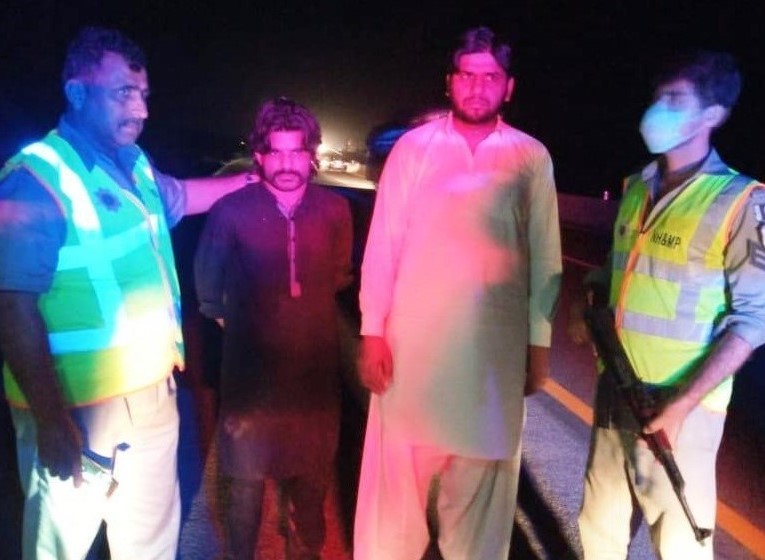 Motorway Police Capture Two People Attempting To Abduct Female
smm panel
best smm panel
LAHORE– The National Highways and Motorway Police, Central Zone, have arrested two people who were making an attempt to kidnap a 17-year old girl on Motorway near Khanewal.
NH&MP patrolling officers deputed on crime squad Muhammed Ikram and Abdul Qayyum deputed on routine patrolling duty near Khanewal noticed a Corolla registration MZ -266 car being driven recklessly and in haphazard manner.
The officers tried to stop the car but the driver ignored their signal and drove away. The scuffle going on in the car, the driver could not stop the car and landed in the verge area. A girl aged 17 years in the car started shouting when she saw the police officers. A young girl aged 16/17 years rushed from the car and was crying that these men had given her some sedation and bringing her forcefully.
She cried that she should be handed over to her mother in Lahore. On receiving the information, CPO Hassan Bhatti and Ops Officer reached on spot and local police was also called on spot. The two men in the car were identified as Mudassir Hussain s/o Ali khan from Chakwal and kashif ali s/0 Bashir Ahmad from Nankana. Initially they told that she is their sister with insane attitude.
https://lahoremirror.com/nhmp-bahawalpure-capture-man-possessing-fake-currency-notes/
However, further investigation revealed that she was being transported from Lahore to Multan illegally, immorally against her will on the deception that she is being brought to her mother and some sedative material was given to her. She started scuffle in the car when she became conscious.
Officers of crime squad performed alert and extraordinary duty to sense the crime and apprehend the culprits. The young girl, and the accused persons along with the car, amount-65000 cash, three mobiles approximate amount 70,000 and 02 ID cards were handed over to local police for further investigation and legal proceedings against the accused persons.
Zonal Commander DIG Ahmad Arslan Malik appreciated the vigilant performance of patrolling officers.