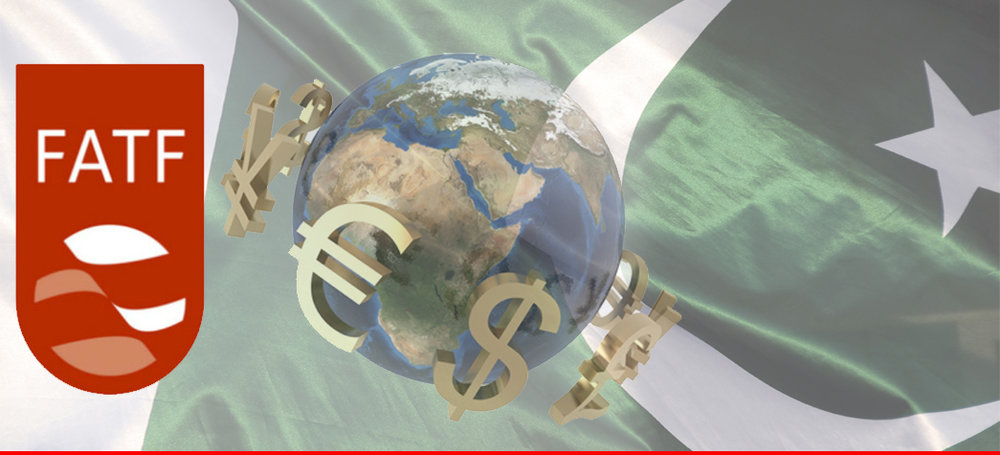 LAHORE MIRROR (Monitoring Desk)– The Financial Action Task Force (FATF) has pressed Pakistan for more concrete steps to control money laundering.
"Since June 2018, when Pakistan made a high-level political commitment to work with the FATF and APG (Asia Pacific Group) to strengthen its AML/CFT regime and address its strategic counter-terrorist financing-related deficiencies, Pakistan has taken steps towards improving its AML/CFT regime, including by operationalising the integrated database for its currency declaration regime," read the FATF statement posted on its website on Friday.
It further says Pakistan has revised its terrorism financing risk assessment, however, it does not demonstrate a proper understanding of the terrorism financing risks posed by Daesh, Al-Qaeda, Jammat ud Dawa (JuD), Falah-e-Insaiyat Foundation (FiF), Lashkar-e-Taiba (LeT), Jaish-e-Mohammad (JeM), Haqqani Network, and persons affiliated with the Taliban."
The global task force stated Pakistan should continue to work on implementing its action plan to address its strategic deficiencies. Among those few are:
Adequately demonstrating its proper understanding of the terrorism financing risks posed by the terrorist groups above, and conducting supervision on a risk-sensitive basis.
Demonstrating that remedial actions and sanctions are applied in cases of AML/CFT violations, and that these actions have an effect on AML/CFT compliance by financial institutions.
Demonstrating that competent authorities are cooperating and taking action to identify and take enforcement action against illegal money or value transfer services (MVTS).
Demonstrating that authorities are identifying cash couriers and enforcing controls on illicit movement of currency and understanding the risk of cash couriers being used for terrorism financing.
Improving inter-agency coordination, including between provincial and federal authorities on combating terrorism financing risks.
Demonstrating that law enforcement agencies (LEAs) are identifying and investigating the widest range of such activity and that terrorism financing investigations and prosecutions target designated persons and entities, and persons and entities acting on behalf or at the direction of the designated persons or entities.
Demonstrating that terrorism financing prosecutions result in effective, proportionate and dissuasive sanctions and enhancing the capacity and support for prosecutors and the judiciary.
Mentioning "limited progress" on action plan items due in Jan 2019, the FATF urged Pakistan to swiftly complete its action plan, particularly those with timelines of May 2019.
'FATF to review Pakistan's performance in June 2019'
Pakistan's Finance Ministry in a statement says FATF would review Pakistan's performance in June 2019.
FATF, a global body that combats terror financing and money laundering, had taken the decision to place Pakistan on its 'grey list' during a plenary meeting in February 2018.
Pakistan was formally added to the 'grey list' of countries involved in providing monetary assistance to terrorism and related causes after a June 2018 meeting of FATF in Paris. The country was also included in the list from 2012 to 2015.
SOURCE: GEO NEWS