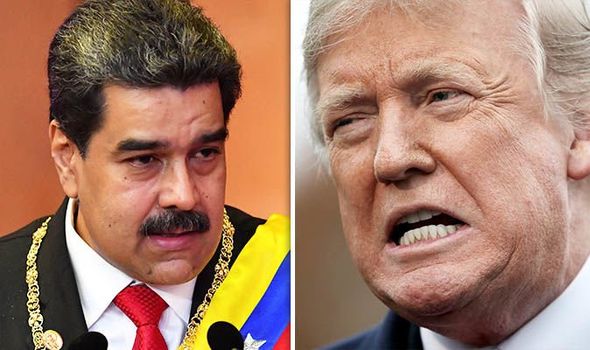 Maduro In Further Trouble: US Announces Sanctions on Venezuelan Sate Oil Company
LAHORE MIRROR (Monitoring Desk)–The US has announced imposing sanctions on Venezuela's state-owned oil firm PDVSA, urging the country's military to accept a peaceful power transfer.
US National Security Adviser John Bolton told reporters at the White House's Briefing Room that the action meant that President Nicolas Maduro and his allies could "no longer loot the assets of the Venezuelan people".
He called on the Venezuelan military to support change of government.
Bolton urged all "responsible nations" to recognize Venezuelan opposition leader Juan Guaido as the legitimate president of Venezuela.
Last week, President Trump recognized Guaido as Venezuela's leader as violent protests swept the country.
As Bolton was giving his remarks, the White House released the text of an executive order addressing the situation in Venezuela, and the Treasury department announced new sanctions.
"The United States is holding accountable those responsible for Venezuela's tragic decline," Mnuchin told reporters.
Mnuchin said the sanctions would be effective "immediately" and that any purchases of Venezuelan oil by US entities will have all money go into blocked accounts.
Mnuchin said PsVSA is only hearing about it now, although Senator Marco Rubio made a statement praising the sanctions earlier today.
In an accompanying release sent to reporters as he spoke, Mnuchin said the sanctions would "help prevent further diverting of Venezuela's assets by [Venezuelan President Nicolas Maduro] and preserve these assets for the people of Venezuela."
SOURCE: CNN INTERNATIONAL