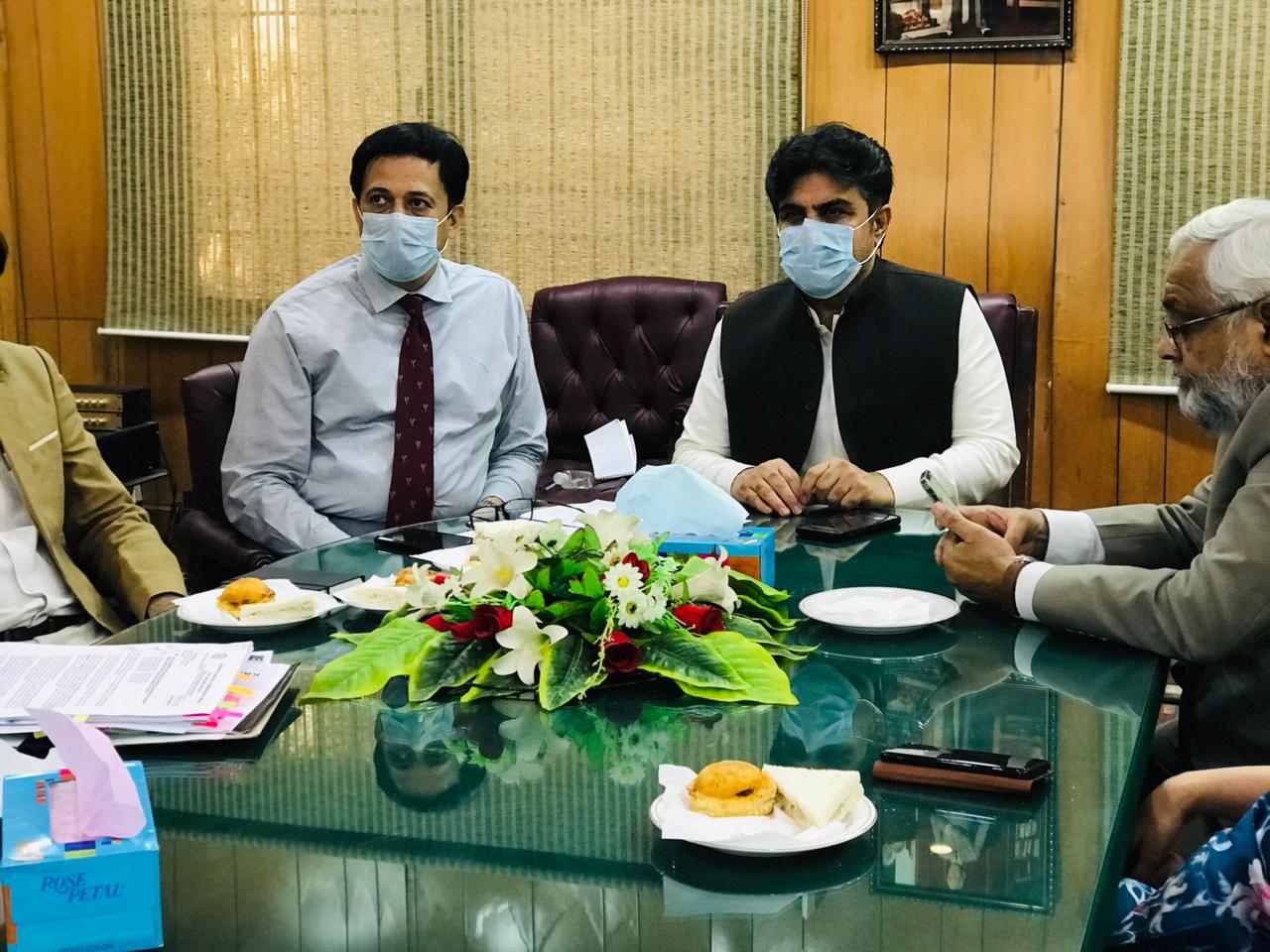 Local Govt Minister Briefed Over Mega Water Supply Schemes for Karachi
-- , Local Government Secretary Najam Ahmad Shah briefed the Minister says Karachi is working on various projects in collaboration with international organizations in view of the water needs of the city
By Our Web Reporter
KARACHI– A high-level meeting was held at the Sindh Local Government Department under the chairmanship of Local Government Minister Syed Nasir Hussain Shah in which Secretary Local Government Engineer Syed Najam Ahmad Shah briefed Sindh Local Government Minister on mega schemes and important issues regarding water supply to the city.
A detailed briefing was given on the ongoing projects in collaboration with the international institutions. The meeting was attended by Administrator Karachi, MD Water Board, Secretary Planning, Vice-Chancellor NED University, Project Director KWSSIP, and other officials.
Secretary Local Government Syed Najam Ahmad Shah in a briefing to the Minister for Local Government Sindh said that in view of the water needs of the city and the growing population, a mechanism is being formulated on a scientific basis through which permanent supply of water in all industrial and residential areas and Sewage drainage can be arranged and coordination is underway with all international donor agencies, including the World Bank, to achieve this goal.

Addressing the meeting participants, Local Government Minister Syed Nasir Hussain Shah said that the solution of drinking water supply and sewerage problems within the city of Karachi is among the top priorities of the Sindh government, and for the people of the city of Karachi every facility will be provided.
Nasir Shah said that the provision of facilities for the common man is the manifesto of the Pakistan People's Party. Instructing the MD Water Board to intensify the crackdown against water thieves, the Sindh Local Government Minister said that the first right to Karachi's water belongs to the residents of the city.
Theft of supplied water will not be allowed in any case. Nasir Hussain Shah, while ordering an uninterrupted supply of water from all the pumping stations, said that urgent steps should be taken to bring the supply back to normal in all the areas from which complaints of water shortage are being received.
Secretary Local Government Syed Najam Ahmad Shah apprised the Sindh Local Government Minister about the pace and performance of the ongoing projects in collaboration with the World Bank and said that all the projects funded by international organizations are progressing successfully and foreign experts and professional consultants are on board with the department.
Appreciating the overall performance, Nasir Hussain Shah emphasized the process of institutional liaison and consultation and vowed to further and intensify the tireless efforts for the people of Karachi and Sindh.