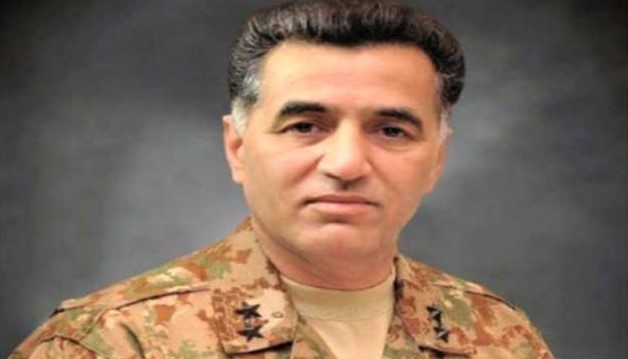 Lieutenant General Faiz Hameed Replaces Asim Munir As Director General ISI
RAWALPINDI– The Pakistan Army Sunday announced reshuffles of its top generals with key  appointment of Lieutenant General Faiz Hameed as the Director General of the Inter-Services Intelligence (DG ISI).
General Hameed will be replacing Lt Gen Asim Munir, who has now been posted as the Corps Commander Gujranwala, a press statement issued by the Inter Services Public Relations (ISPR) said.
On April 12, the then-Major General, Faiz Hameed, to the rank of Lieutenant General and appointed him Adjutant General at the General Headquarters (GHQ) later that month.
He was previously serving as the head of the Counter Intelligence wing in the ISI.
In other appointments, Lt Gen Sahir Shamshad Mirza, who was also promoted to the rank of three star general this April, has now been posted as the Adjutant General of the Pakistan Army at the GHQ.
Other changes are the posting of Lt Gen Amir Abbasi as the Quarter Master General, and the appointment of Lt Gen Moazzam Ejaz as the Engineer-in-Chief at the GHQ.— PRESS RELEASE