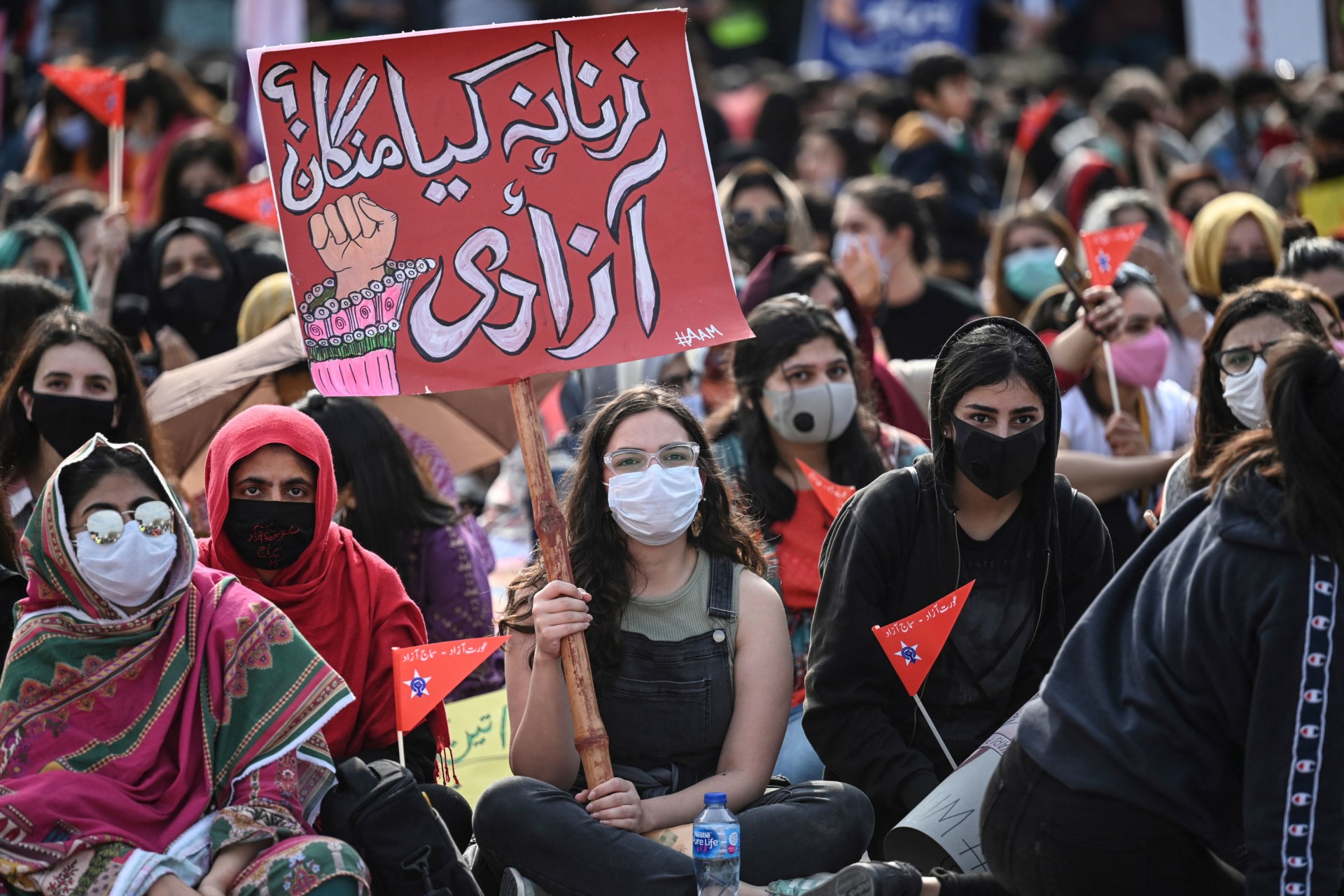 LHC says DC's refusal to hold Aurat March is invalid
You cannot stop them from march, remarks court
LAHORE MIRROR — Remarking that "You cannot stop them from organising Aurat March", the Lahore High Court (LHC) has directed on Tuesday that the Aurat March organisers and Deputy Commissioner (DC) Rafia Haider to finalise a location for the march by 2pm.
The development came during the hearing of a plea filed by a citizen seeking permission to organise the Aurat March — a women's rights movement in the country — in Lahore on March 8. The district administration of Lahore, last week, denied the march organisers permission to hold a public rally.
The local authorities were requested to grant permission for the event, however, the city's DC turned down the requests citing threat alerts from security agencies as the reason. During the hearing today, the court ordered both parties to hold consultations to decide on a venue.
The Lahore deputy commissioner and the superintendent of police (SP) Civil Lines appeared in the court. Justice Anwaar Hussain heard the petition and said that these matters are brought to the court every single time. The DC said that this time they were requested to grant permission to hold the march at Nasir Bagh. "PSL is also taking place and hence, the teams also travel," she added.
"Why are public gatherings taking place then?" questioned Justice Hussain. The court remarked that the police become active when a political leader makes an appearance. DC Haider said that a clash took place last year during Aurat March. "You cannot stop them from organising Aurat March," remarked the LHC.
The public prosecutor suggested that the march could be held outside Press Club.
The court remarked that the administration is directed to maintain the law and order situation in the city. It added that the organisers of the march should also take responsibility that there would be no riots.
"The DC's notification refusing to give permission for the event is not valid," said the court.
"When political parties hold public gatherings, they also consult with the administration," it added.
The court directed both parties to mutually decide on a venue and inform the court by 2pm.
Source: Geo News