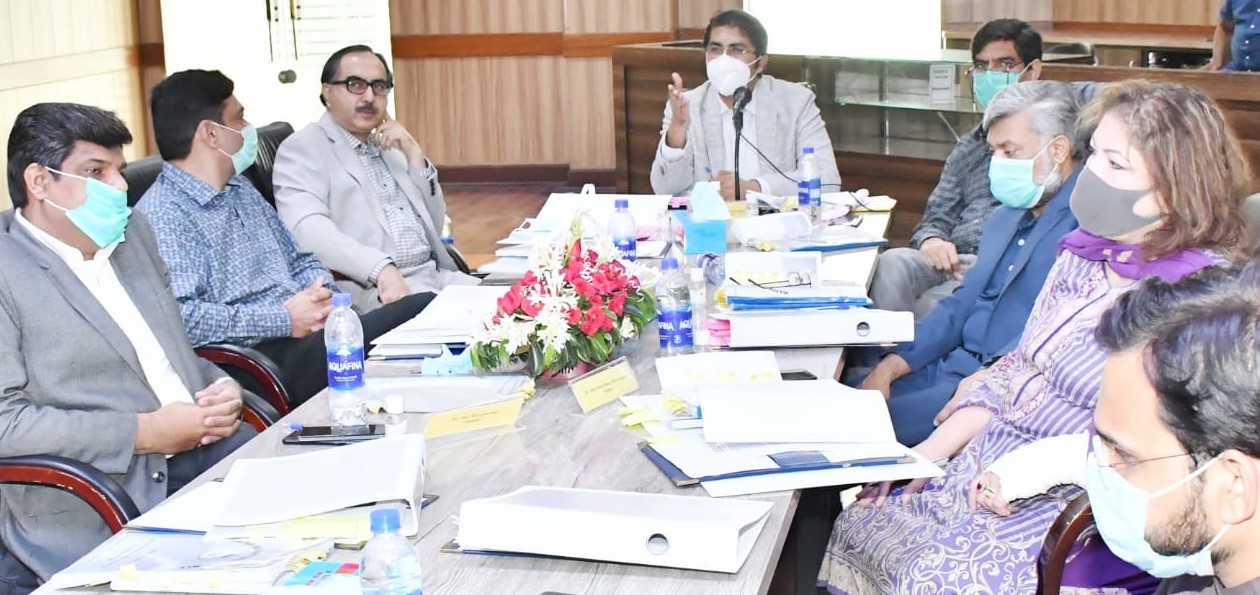 LDA Approves Construction of 2 Water Reservoirs At Tajpura, Sheranwala Gate
LAHORE– After success of rain water harvesting project on Lawrence Road, the governing body of theLahore Development Authority (LDA) has given a go ahead for replicating this model at two more places in the city at Tajpura and outside Sheranwala Gate, Circular Road, Lahore.
Rain water reservoirs with a capacity of 1.2 and 1.5 million gallons respectively will be constructed at these places, costing a total of Rs240 million. A total of eleven such projects will be undertaken in the city for this purpose under a phased programme.
The fifth meeting of the governing body of Lahore Development Authority, which held here Thursday was presided over by Vice Chairman LDA S.M. Imran. Director General LDA Ahmad Aziz Tarar briefed the meeting about implementation status of decisions taken in the previous meeting.
In order to reduce pollution and improve city's environment, the governing body allowed for Dense Urban Forestation at 24 places in LDA housing schemes. A sum of Rs. 150 million have been allocated in the new budget of LDA for tree plantation.
The meeting approved project concept for integration of geographical information of plots situated in LDA housing schemes with the ownership record by designing GIS, MIS and integrated business work flow application for LDA.
The meeting approved proposal for revision of PC-I for Firdous Market Underpass Project due to higher rate of compensation for land acquired for this project. However, cost of the project will not affect as a result of this revision of PC-I
Meeting of governing body which was attended by Members of Provincial Assembly Sadia Sohail Rana and Muhammad Atif. Other members of Governing Body Vice Chairman WASA Sheikh Imtiaz Mahmood, Major Rtd. Syed Burhan Ali, Engineer Amir Qureshi, Managing Director WASA Syed Zahid Aziz as well as representatives of P&D, Housing, Local Government, Finance Department and Commissioner Lahore also participated in the meeting.— PRESS RELEASE