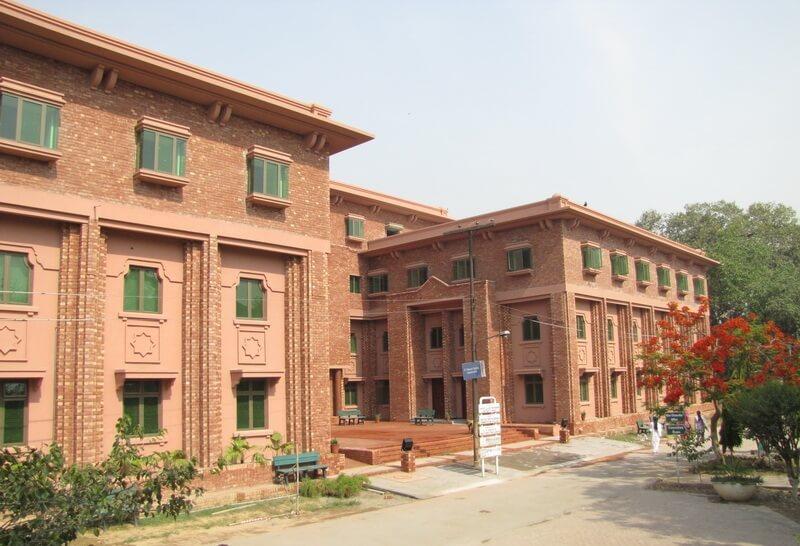 LCWU, TUD Ink MoU for Research Collaboration in City and Regional Planning
LAHORE– The Lahore College for Women University (LCWU) signed a memorandum of understanding (MoU) with Technical University of Dortmund, Germany for academic and Research Collaborations. Vice-Chancellor Prof Dr Bushra Mirza and Rector Prof Dr H C Ursula Gather signed the MoU.
The objective of the MoU was to enhance scientific and cultural cooperation within the respective legal, financial, and administrative framework by exchange of information and publications of mutual interest, exchange of teaching and research staff, exchange of students, cooperation in research and organization of projects and workshops.
In a statement Vice-Chancellor Prof. Dr Bushra Mirza said that Department of City and Regional Planning LCWU would initiate joint projects in the field of City and Regional Planning with the Faculty of Spatial Planning, TU Dortmund. she told that Both institutions would nominate a member of their permanent faculty staff as the representative for the cooperation agreement.
"Focal person will be responsible for the formulation and implementation of the program, A joint annual program will cover details of implementation of the cooperation, exchange of students and staff members, approved by the host institution in advance" She added.
Rector Prof. Dr H.C. Ursula Gather said that the representatives would report annually to the dean of the Department of City & Regional Planning and the faculty of Spatial Planning, TechnischeUniversitat Dortmund, on the achievements and the progress of the cooperation.
Prof. Dr Farkhanda Manzoor Director ORIC, Prof. Dr Intesar Ahmed Dean Faculty of Engineering &Technology, Prof. Dr Muhammad Atiqur Rahman Chairperson City & Regional Planning Department, Professor Dr InsaMelle, Protector Academic Affairs, Prof. Dr Thorsten Wiechmann, Dean Faculty of Spatial Planning and Prof. Dr DietwaldGruehn, Department of Landscape Ecology & Landscape Planning were also present during the meeting.— PRESS RELEASE