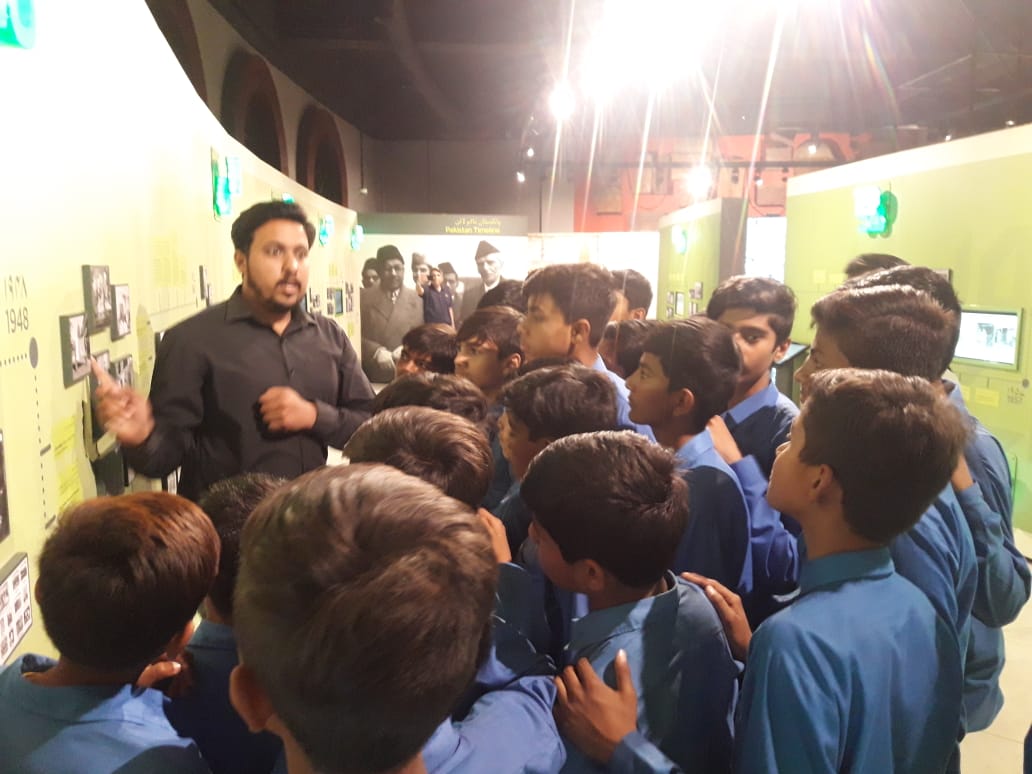 Lahore's District Administration Initiates History Learning Program For Students
Around 400 students of two government schools have so far visited the National History Museum At the Greater Iqbal Mark
LAHORE MIRROR– The District Administration Lahore has launched a program to take the students to the National History Museum located at the Greater Iqbal Park to keep them abreast with the history and national heroes of motherland.
District Monitoring Officer Lahore Tania Malik has been nominated as focal person by Deputy Commissioner Ms Saleha Saeed to make all the possible arrangements for this informative trip of the students of different classes, says a press release.
After which, the DMO Lahore has issued a plan with the name of fourteen schools and total numbers of the students going to visit said museum.
As per the plan issued, four hundred students of Govt. Girls Secondary School Barki Lahore and Govt. High School Awami Colony Chuki Amar Sandhu were taken to Greater Iqbal Park on special transport few days back.
Now in coming days, more than 2,500 students of different ages from Govt. Islamia Girls High School Lahore Cantt, Govt. Shuhda-e_ APS Memorial High School Model Town, Govt. Practicing Girls High School Secondary Township, Govt. Pilot High School Wadat road Colony, Govt. Muslim High School Lahore Cantt, Govt. Comprehensive Girls High Secondary School Wadahat road, Govt. Arif High Secondary School Mustafabad, Govt. Girls High School Faisal Town, Govt. Tanvir Islmia High School Mustafaaba, Gov. Tahzeeb ul Jannat Girls High School Shah Kamal School Ichar and Govt. Shahab uddin Gorls High School Shah Kamal Ichra Lahore would be taken to national museum in coming days.
DC Saleha, speaking on the occasion, said the step of the district administration would help the students understand and have knowledge about their history and they would get knowledge under one roof.
She added the staff of the museum and teachers had been showing pictorial evidence from the history available in the said museum. On the other hand, the students have appreciated this initiative of district administration and appealed administration to continue it.
DC holds meeting with sugar dealers regarding one kilogram price
Deputy Commissioner Saleha Saeed along with Cane Commissioner Punjab Wajid Ali Shah held a meeting with sugar dealers of Punjab including Rana Ayub, Muhammad Leaquw ,Amjid Hussein and others.
Additional Deputy Commissioner General Lahore Tuqeer Haussain Kazmi, AC HQ and DO Food MCL also attended the meeting.
The DC and Cane Commissioner Punjab held discussion with sugar dealers in regard to its one kilogram price and demand and supply.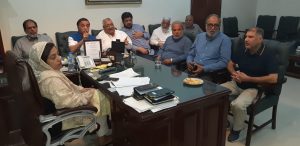 It is unanimously decided in the meeting that sugar dealers would cooperate with the district administration Lahore.  They also assured that they would lift all sugar stock from sugar mills and would bring it into market.
"We play our ten percent part and will stabilize the prices of sugar" they assured. The DC also hoped to bring down the price of sugar in days to come.–PRESS RELEASE