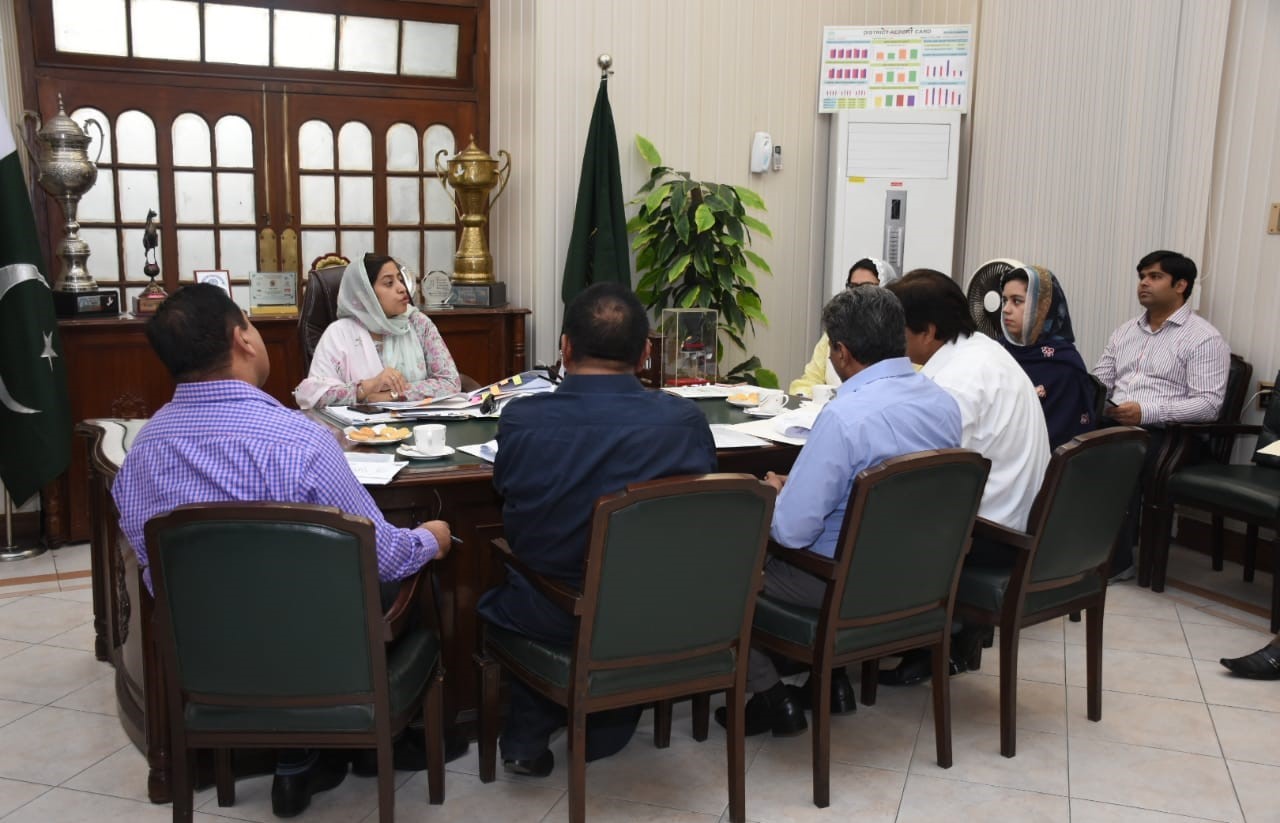 Lahore's District Administration Approves 19 Development Schemes Worth Rs177 Million
LAHORE– Deputy Commissioner Lahore Ms Saleha Saeed has approved 19 development schemes worth Rs177 million linking to the Local Government and Community Development, Tepa and WASA.
She approved those schemes in a meeting of the District Development Committee held in DC Office on Thursday.
Assistant Director Development presented 17 schemes of PCC of streets of Local Government and TEPA and two sewerage schemes of WASA.
The DC Lahore has asked the concerned executing agency to take pre and post pictures of each development scheme.
She has also directed all the assistant commissioners to pay random visit to observe the each scheme and submit their report in ADC Finance and planning office.
Ms Saeed has made it clear on all officers of executing agencies to submit their certificates before the commencement of each scheme and if embezzlement is found the cases would be sent to anti corruption.
She has also instructed to development wing to reflect all schemes along with portion of work on google map.
Strict action decided against LHVs having less delivery cases 
All the health facilities including Tehsil Headquarter, Rural Health Center and Basic Health Units of the provincial capital should be functionalized properly along with the availability of doctors and medicine on them.
Deputy Commissioner Lahore Ms Saleha Saeed has been getting ensured the strict monitoring of all health facilities by MEAs of District Monitoring Officer Lahore. It is has been decided to take strict action against those LHVs in whose RHCs the ratio of delivery cases are less.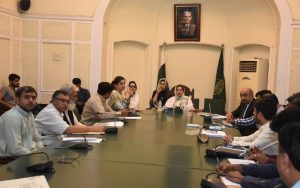 These directions were passed by the Deputy Commissioner Saleha Saeed on Thursday afternoon in a meeting of District Review Committee for Health sector of Lahore.
The meeting was attended by Additional Deputy Commissioner Lahore Finance and Planning, CEO Health Lahore, DDOs Health and others. DMO Lahore specifically briefed about the issues of Mian Mir Hospital on which DC Lahore directed MS of the concerned hospital to forthwith arrange all medicine in hospital.
She moreover directed him to ensure the functionality of the elevators installed in said hospital. Ms. Saleha Saeed also made it clear on CEO Health to make sure availability of medicine on each health facility of the provincial capital.
As far as, Basic Health Units are concerned, DC Lahore directed CEO Health to forthwith send back all BHUs officials working as on other places as general duty and the closed BHU Bangli should be functionalized on immediate basis and its staff should be placed on it.
She also instructed for an inquiry of the missing equipment of the said health facility. She also instructed concerned DDO Health to visit Ichra BHU and submit its report.
The DC strictly instructed the CEO Health to get vacated illegally occupied portion of health facilities and send report to all ACs where illegal occupants are reported.— PRESS RELEASE