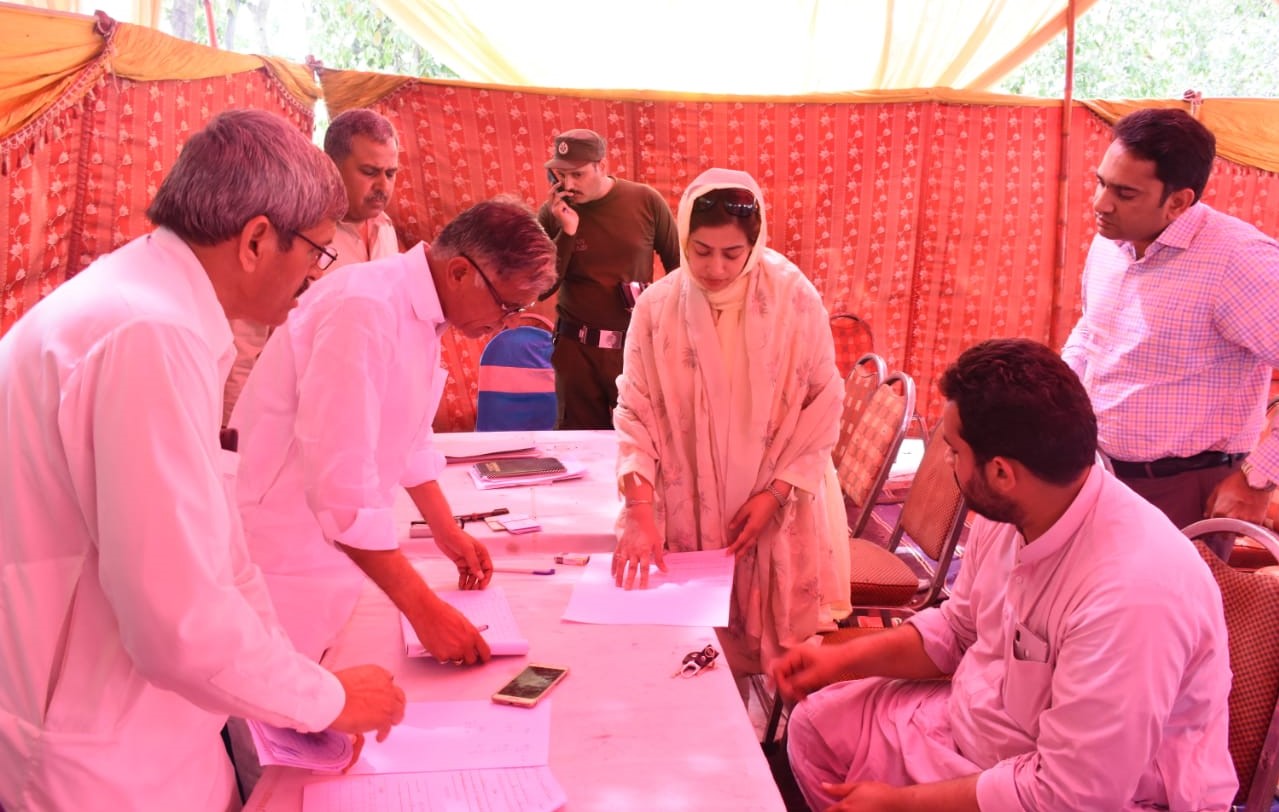 Lahore: Wheat Procurement At Four Centers In Full Swing
Deputy Commissioner Saleha Saeed visits Rak Chabeal center to oversee farmers' facilitation
LAHORE– The wheat procurement is in full swing at four centers of the provincial capital.
Officers of the district administration Lahore are paying visits to these centers to observe maintenance of arrangements up to the mark to facilitate the farmers visiting to submit their applications for obtaining gunny bags.
Deputy Commissioner Lahore Saleha Saeed visited Wheat Procurement Center Rak Chabeal to have a look on the arrangements and process of receiving of applications. She also checked the register to check the serial number of applications submitted by farmers.
She also visited computer section of the said center and directed the AC Shalimar to maintain the standard of arrangements on center.
Moreover, AC Model Town Mazhar Ali also visited Wheat Procurement Center Kacha Mandi where he observed arrangements.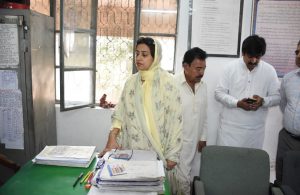 Training workshop
The District Administration Lahore conducted a training workshop of all price control magistrates in Nadir hall on Wednesday.
DC Lahore Saleha Saeed herself presided over the workshop which was attended by All Additional Deputy Commissioners (Headquarters, General, Revenue and Finance & Planning of District Administration, all assistant commissioners and all price control magistrates of the provincial capital. AC Headquarter Lahore Khawar Bashir briefed in detail about all sections of the price control act 1967. He told them about their powers under different sections of the act and how much fine and imprisonment a magistrate could be imposed on the violation of overcharging by the price control magistrate.
Saleha Saeed said that this training session would help price control magistrate to work in field with ease and with full knowledge of all section of price control act. It is worth mentioning here that AC Headquarter Lahore had arranged two days training workshop in DC office in which all price control magistrates were briefed about working in the field.
Meeting regarding Sikh Yatrees 
Deputy Commissioner Lahore Saleha Saeed chaired a meeting in regard with the arrival of Sikh Yatrees visiting Pakistan to observe their religious activities.
She has directed all the officers concerned to make ensure staying, transportation, parking, cleanliness, traffic and security arrangements of Sikh Yatrees. All the departments briefed DC Lahore about the arrangements they have planned during visit of Sihk Yatrees.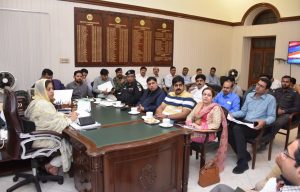 It is worth mention here that as many as three thousands Sikh Yatrees from India and all over the world are visiting Pakistan on 12th April to observe the Beshaki Mela in Lahore. DC Lahore directed that there should be proper cleanliness around all Gurdawars along with tight security and in four schools where the Sikh Yatrees are staying at night.
"Civil Defense should have proper screening of all places where Sikh Yatrees are going or staying. There must be installation of walk through gates.
Health Authority will set up medical camps in Gurdawaras along with proper cover of rescue 1122" she added She also directed all assistant commissioners to look after the entire affairs and to visit counters of custom on airport, Wagha and railway for the facilitation of the Sikh Yatrees.
ACs asked to submit report about cleanliness of wash rooms at filling stations 
Deputy Commissioner Lahore Ms Saleha Saeed has directed all Assistant Commissioners to submit report about the cleanliness situation of wash rooms located on petrol pumps and CNG stations of the city.
These instructions were passed on in the light Prime Minister Clean and Green Program on Wednesday afternoon. She instructed ACs to visit each petrol pump and CNG station and submit their report including whether wash room is available or not, whether it is hygienic or unhygienic, how much fine has been imposed on un-cleanliness.
DMO Lahore Tania Malik chaired a meeting in regard with District review Committee for Education on Wednesday which was attended by CEO Education Lahore and DDO Education.
CEO Education gave briefing to the chair about the achievement of target after which she directed to take action against school administration which had utilized less than fifty percent of non salary budget to provide facilities in school.
"The retention of school students should be our priority and it should be maintained at all cost", she added. She also instructed to utilize the non salary budget on construction of toilets and on the provision of the furniture.— PRESS RELEASE