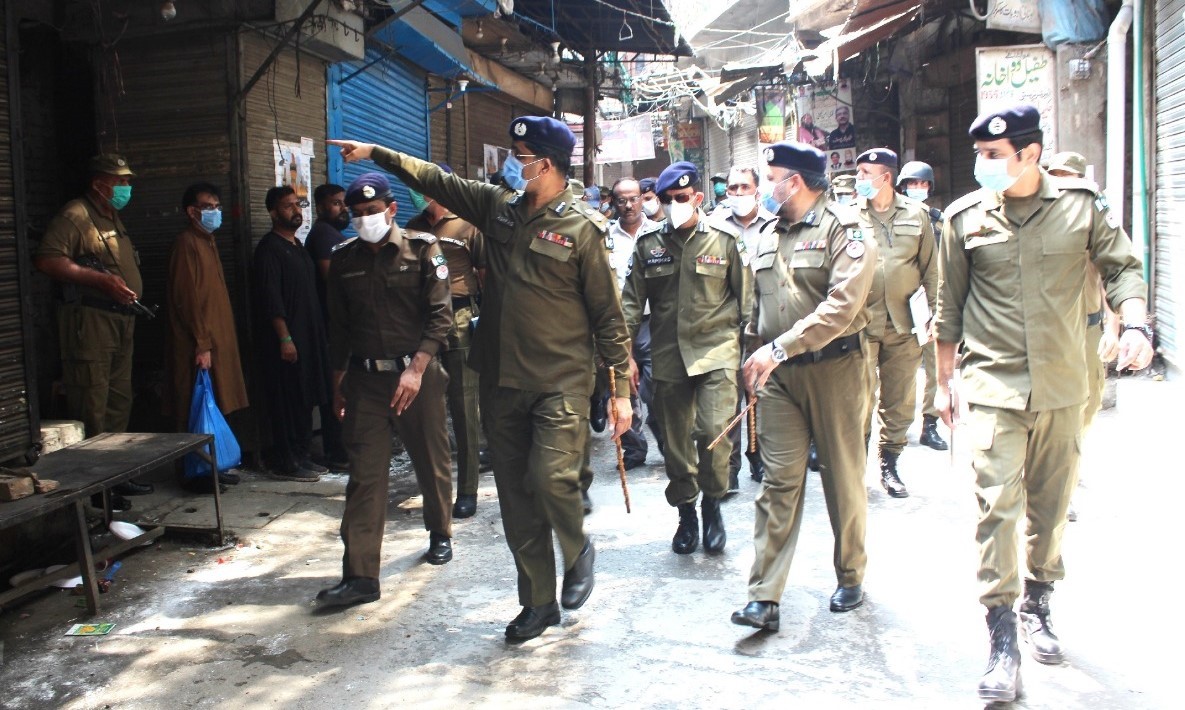 Lahore Police Take Credit of Peaceful and Secured Youm-e-Ashur
LAHORE– Youm-e-Ashur was observed in peaceful manner in the capital metropolis as comprehensive security arrangements, made by Lahore Police (Operations Wing) under the supervision of DIG Operations Ashfaq Khan were seen throughout the city.
The security of the capital remained high alert as 52 special check posts were made at different areas of the city to check the movements of the citizens and vehicles apart from Exit and Entry points of the city. Police officials checked persons and vehicles at these specially made check posts and Entry and Exit points to avoid any untoward situation.
As many as 08 thousand Police officers and official including 14 SPs, 34 DSPs, 83 Inspectors and 762 Upper subordinates performed duty to provide foolproof security to the mourners of majalis and processions as well as citizens. The main procession of Youm e Aashur brought out from Nisaar Haveli Mochi Gate, peacefully completed its more than 6km voyage and ended at Karbala Gamay Shah at Maghrib prayer. All the streets falling on the routes of the main procession of Zul'janah were completely sealed with bob wires, containers and barriers.
The participants were checked thoroughly at entry points of the processions through foolproof checking mechanism pertaining four layer security check. Snipers were deputed on the rooftops and vantage points on the routes of main procession.
Community volunteers along with Police officers performed checking and search duty of the participants on Youm e Aashur. Ladies Police officials as well as volunteers were also deputed at special checking cabins for body search of female participants.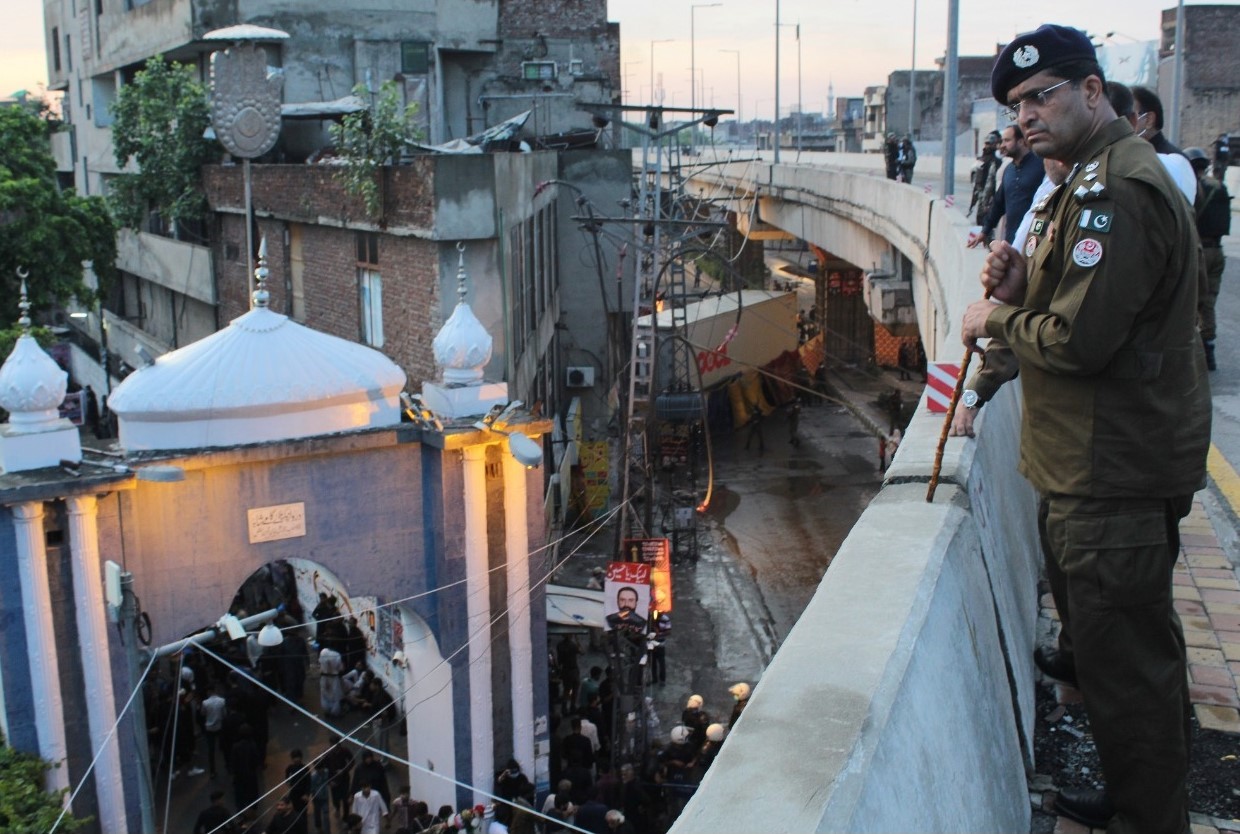 Teams of Dolphin and Mujahid Squad, Police Response Unit, Elite Force and Police Stations ensured affective patrolling around Imam Bargahs and mourning processions. All the activities of the Youm-e Ashur at important places of the city including majalis and processions were continuously monitored through CCTV cameras of Punjab Safe Cities Authority (PSCA) and District Government.
Lahore Police officers and officials requested the participants of the programs of Youm-e-Ashur to wear masks and implement on Corona SOPs. Mobile phone services remained suspended in specific areas of the city.
Under the directions of DIG Operations Ashfaq Khan a Flag March of all units of Lahore Police (Operations Wing) was conducted in the city to create sense of security among the citizens under the leadership of CCPO Lahore on this day. Police Jawans wearing rain coats, were also seen affirm on ground providing protection to the citizens and mourners despite rain.
Deputy Inspector General of Police (Operations wing) Lahore Ashfaq Khan visited different areas of the city including Mubarik Haveli Mohalla Shiyan Mochi Gate, Karbala Gamay Shah, Jamia tul Muntazir, 145-A Model Town, Imam Bargah Qasar-e-Batool Iqbal Town, Imambargah Aiwan e Zainab and Imambargah Aiwan e Haider Thokar Niaz Baig Lahore to inspect the security arrangements made by Lahore Police.
SSP Operations Lahore Faisal Shehzad, related divisional SPs and other Police officers accompanied him. DIG Operations directed the relevant Police officers and official to remain high alert their duty spots and also wear masks adopting Corona SOPs. Ashfaq Khan also inspected the route of main procession of Youm-e-Ashur from the Metro Bus flyover at karbala Gamay Shah till its completion.
Ashfaq Khan met with the community leaders, processions and majalis organizers as well as license holders and assured them provision of foolproof security to the participants of all the programs of Youm e Aashur. The community leaders and organizers of Youm-e-Ashur programs expressed their complete satisfaction over the security arrangements made by Lahore Police.
They expressed their gratitude with DIG Operations Lahore Ashfaq Khan for his personal interest and dedication to ensure and provide foolproof security to all the Imambargahs, majalis and processions of the city throughout the Aashura e Muharram.— PRESS RELEASE