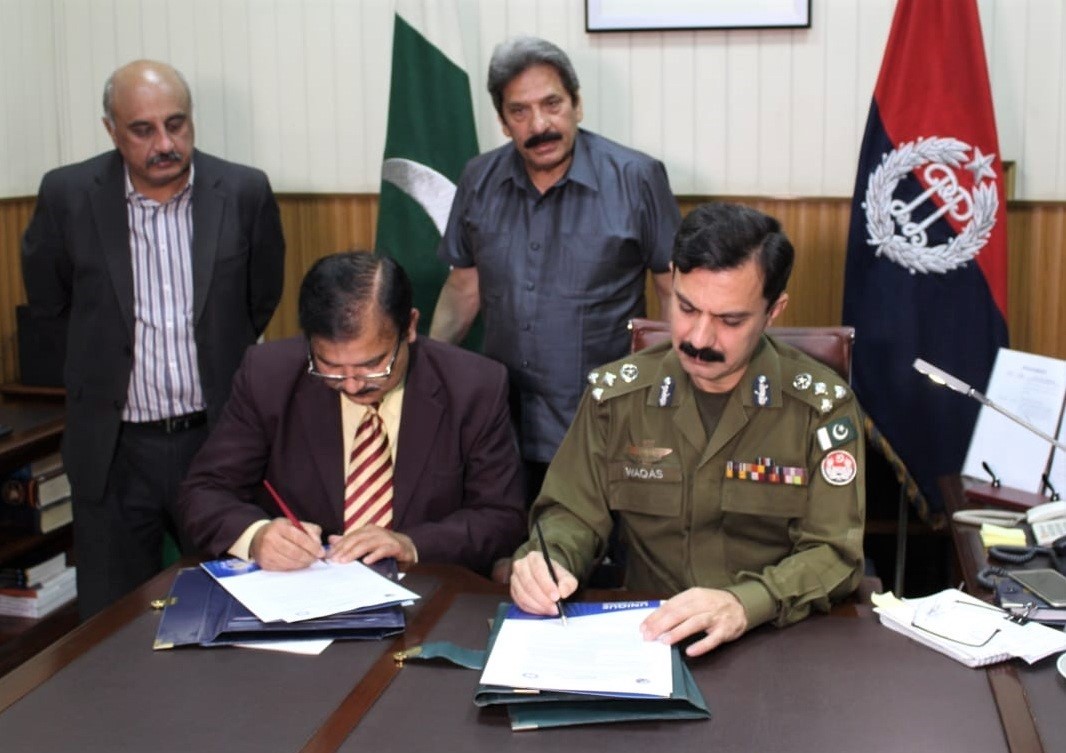 Lahore Police Sign MoU With Unique Group For Free Study of Kids of Martyred Cops
LAHORE MIRROR– The children of martyrs of Lahore police can now get free of cost and quality education from the top ranking educational institutions of the city, it is revealed today. 
A Memorandum of Understanding (MoU) in this regard was signed between the Lahore police and the administration of a private educational institute (Unique Group of Institutions) here Tuesday.
Children of in service and permanently disabled police employees can also get 50 percent discount from same institution.
DIG Operations Lahore Muhammad Waqas Nazir signed the MOU with this private institution in this regard in his office. Rector UGI Amjad Ali Khan signed the agreement on behave of the Chairman of this educational institute.
SSP Operations Lahore Captain ® Mustansir Feroze and Director Admin (UGI) Jahanzaib Anwar Malik were present on this occasion.
Speaking on the occasion, DIG Operations Muhammad Waqas Nazir said after signing the MOU, the children of martyrs, in-service and permanently disabled police employees can get quality education based facilities.
It is the first and foremost responsibility of Lahore police to take welfare oriented initiatives for the families of martyrs and solve their problems at their door steps, he added.–PRESS RELEASE