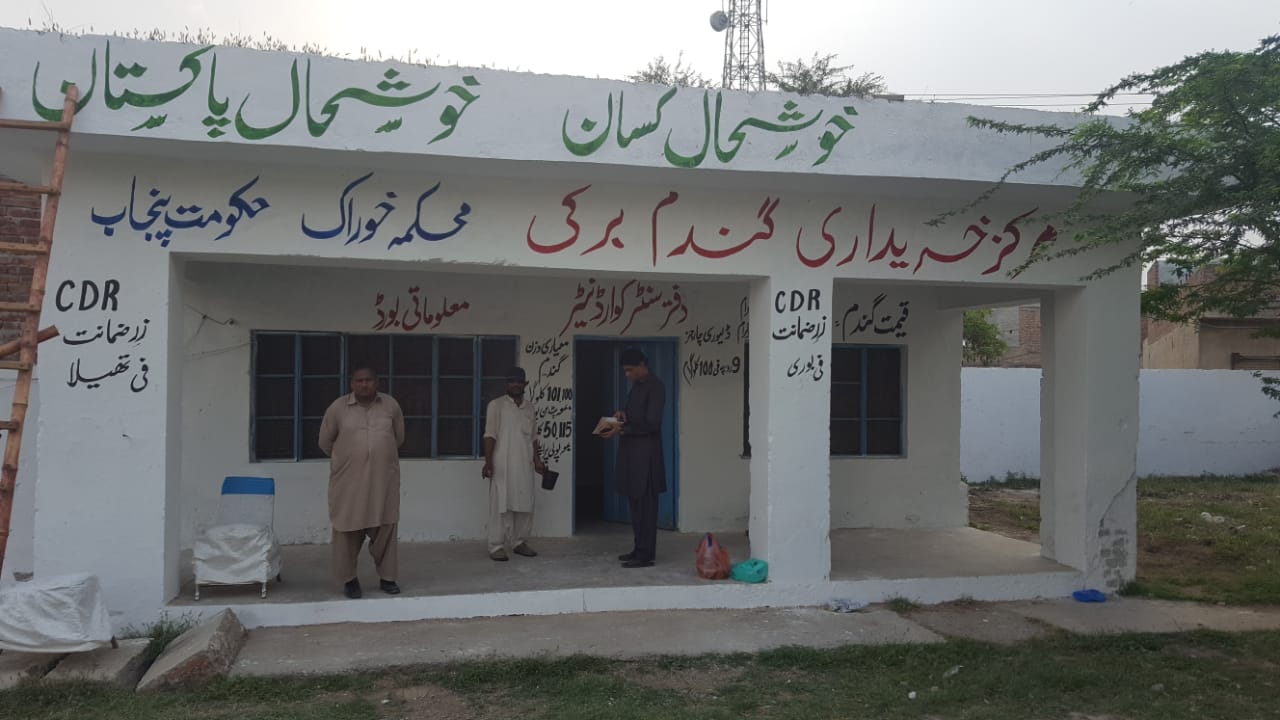 Lahore: District Administration Establishes Wheat Procurement Center In Burki
Deputy Commissioner Lahore Ms Saleha Saeed has directed all ACs to establish wheat procurement centers before April 8
LAHORE MIRROR– The District Administration Lahore today set up a wheat procurement center in Burki on Saturday and equipped it with the facility of sitting chairs, drinking water and fans for the ease of the farmers visiting the said center for the sale of wheat at the center.
Assistant Commissioner Shalamar Abdul Razzaq Dogar and AC Cantonment Umar Hayyat Gondal jointly paid a visit to Burki center to inspect the arrangements at the center and showed their satisfaction.
Earlier, Deputy Commissioner Lahore Ms Saleha Saeed has directed all ACs to establish wheat procurement centers as they are going to be functional from 8th of April. The farmers will submit their applications for obtaining of gunny bags till 17th of April.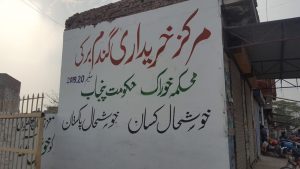 After proper scrutiny of each application, gunny bags would be distributed among farmers and this process would be kept transparent and fair.
It is also worth mention here that other Assistant Commissioners are also making sure all necessary arrangements on the centers.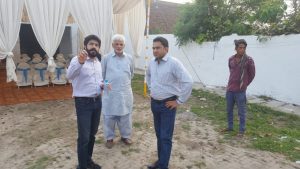 'Anti-encroachment operations' 
The District Administration Lahore has continued its anti encroachment operations in different parts of the provincial capital.
AC Raiwind Shahid Mehboob remained proactive in the field and conducted anti encroachment operations on various roads and areas of his jurisdiction.
Temporary encroachments were removed from Bhatti Chowk Raiwind, Liaqat Chowk Sabzazar, Kharak Nallla and Khokhar chowk. Items including Coolers, Boards, hand carts, plastic chairs and others were confiscated.
Moreover, AC Shalimar Abdul Razzaq Dogar paid a surprise visit to Minhala high School and inspected arrangements in said school. He also checked the attendance of teachers and retention of the students in school.
Similarly, the AC paid visit to Minhala BHU and check the attendance of staff and available stock of medicine in said BHU.
The DC Lahore has appreciated the visits of the AC.— PRESS RELEASE