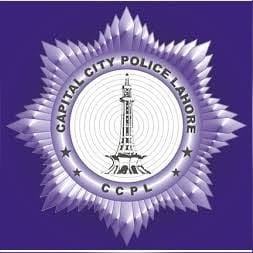 Lahore DIG Ops Says Technology, Available Resources, Institutional Reforms Being Exhausted to Control Crimes
LAHORE– Deputy Inspector General (Operations wing) Lahore Ashfaq Ahmad Khan has said latest technology and all possible resources are being utilized along with introducing institutional reforms for preventing and controlling crimes in the city.
All divisional SPs have been given special task to arrest criminals involved in heinous crimes. Special teams have been constituted to grab proclaimed offenders particularly drug peddlers involved in selling narcotics.
Lahore Police (Operations Wing) issued the facts and figures regarding its performance of the month of September.
According to the report, as many as 111 accused of 50 gangs were arrested and an amount of rupees more than 61 lakh and 44 thousands was recovered from the gangs members which was handed over to the actual heirs.
During grand operation against illegal weapons, Lahore Police arrested 278 criminals and recovered 15 rifles, 02 Kalashankoves, 13 guns, 240 revolvers and pistols as well as thousands of bullets from their possession. 01kg and 450gm heroin, more than 162kg of charas, more than 04.420kg opium and 28898 bottles of liquor were recovered from arrested 575 accused.
An amount of rupees more than 06 lakh and 88 thousands was recovered from 264 accused during crackdown against gamblers. Lahore Police also arrested 103 criminals during its action against brothels' in the city.
During campaign against proclaimed offenders, Police arrested 203 Proclaimed Offenders of A&B categories in cases of theft, Cheque dishonor, fraud and other crimes.
It also arrested 269 Court Offenders. As many as 999 criminals were arrested for violation of One Wheeling, Kite Flying, Aerial Firing, bagging, Price Control and loudspeaker acts.
Lahore Police in continuation of its crackdown against the drug peddlers around the educational institutions in the city, has arrested as many as 394 accused persons.
Accordingly, City Division Police registered 87, Cantt Division 78, Civil Lines Division 30, Sadar Division 100, Iqbal Town Division 39 where as Model Town Division Police registered 47 FIRs during their crackdown. Police also recovered 113kg and 782grm Charas, 62.5grm ICE, 572grm heroin, 580grm opium, more than 09kg Bhang and 2609 liters of liquor from the arrested criminals.— PRESS HANDOUT