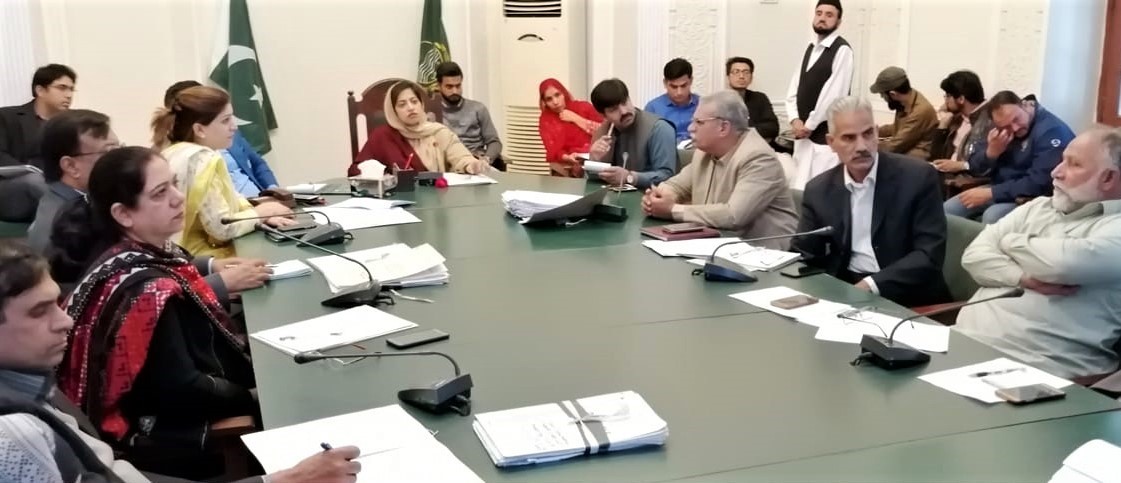 Lahore: Deputy Commissioner Ms Saleha Issues Crackdown Order Against Mini Petrol Pumps
LAHORE MIRROR– Deputy Commissioner Lahore Ms Saleha Saeed has strictly instructed all Assistant Commissioners to initiate massive crackdown against mini petrol pumps set up in shops and open areas of city.
She passed these instructions on Tuesday afternoon.
Ms Saleh said mini and unauthorized petrol pumps are a great threat to populated areas of the city and its business could not be allowed at any cost in any part of the provincial capital.
She instructed AC forthwith identify all locations of mini petrol pumps and get all the shops sealed along with the confiscation of machines. She also demanded reports of action on daily basis from them.
Lahore Press Club visit 
District Administration Lahore has been continuing its clean and green drive in Lahore without any pause. Activities are being held on daily basis and all segments of society are being made part of the drive.
DC Lahore Ms. Saleha Saeed herself is taking initiative in this regard. Lawyers, Artists, Parliamentarians, prominent singers, school students, Ulamas and are the part of the clean and green drive.
Today, the journalist community of Lahore is made the part of the drive, in this regard; Deputy Commissioner Lahore Ms. Saleha Saeed reached in Lahore Press Club to spread the message of clean and green of the Punjab government.
She was warmly welcomed by the President Lahore Press Club President Arshad Ansari and General Secretary Zahid Abid. She also planted a sapling in the premises of Lahore Press Club.
Ms. Saleha Saeed said that it is the need of the hour to plant saplings in all empty places to make the environment clean and green and the journalist community is the opinion makers and people of all ages take their opinion seriously so it is requested to all journalist community to come forward and to spread the message of plantation and cleanliness.
Later on, to solve the issues of journalist colony, DC Lahore Ms. Saleha Saeed assured President Lahore Press club Arshad Ansari that District Administration would provide all assistance to Lahore Press Club to solve the issues and problems of Journalist Colony.
Awareness walk in favour of anti-polio vaccination
District Administration Lahore is combating with polio actively and taking necessary steps to cover all the fronts intelligently.
Along with vaccination to less than five years children, awareness and inclusion of prominent figures from diverse walks of life is also compulsory to combat with this horrifying disease.
An awareness walk was held from Lahore Chamber of Commerce to China Chowk in which members of Lahore Chamber and People of diverse field of life participated. They were carrying placards, inscribing with anti polio slogans.
They urged the parents to cooperate with polio teams and vaccinate the children when they come to you house for vaccination.-PRESS RELEASE