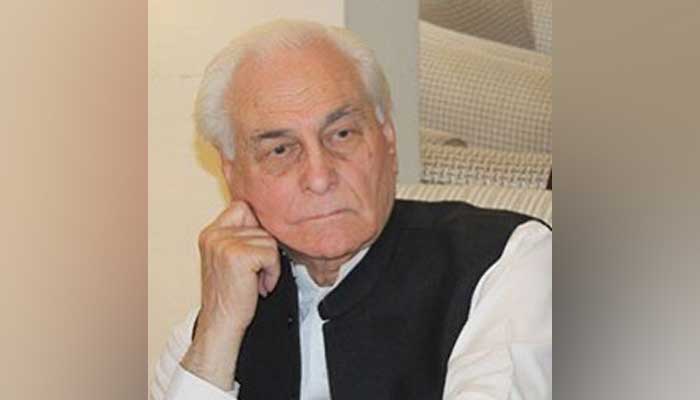 KP Govt, Opposition Unanimously Name Azam Khan as Caretaker CM
LAHORE MIRROR (Monitoring Desk) — In a surprising development, the Khyber Pakhtunkhwa government and the opposition have reached an agreement on the name for the interim chief minister in the province.
The name of former KP chief secretary Azam Khan was unanimously agreed upon in the meeting held to finalise the appointment of the province's caretaker CM.
"Azam Khan is our consensus candidate for the post of caretaker chief minister. We have chosen a person who is acceptable to all," said Jamiat Ulema-e-Islam Pakistan-Fazal (JUI-F) leader Akram Khan Durrani.
Commenting on the development, KP Chief Minister Mahmood Khan said the name of a caretaker chief minister was unanimously agreed upon for the first time in "history".
"We agreed on Azam Khan in consultation with our leader," Khan said revealing Pakistan Tehreek-e-Insaf Chairman Imran Khan's nod for the candidate.
The nominee has held the office of federal secretary for the ministries of religious affairs and petroleum. He had obtained his Bar at Law degree from the Lincoln's Inn, London.
While the KP Assembly's dissolution took place much later than the Punjab Assembly, the unanimous decision of naming the caretaker chief minister was done more rapidly in the northwestern province.
In Punjab, meanwhile, the government and opposition remain at loggerheads over finalising the name of the interim chief minister.
The committee to appoint the caretaker CM in Punjab met earlier today, but the meeting ended with no results and leaders from both sides criticised one another in their pressers.
The matter will now be taken up by the Election Commission of Pakistan (ECP), which will decide who will be appointed to the post within two days.
However, outgoing Punjab Chief Minister Parvez Elahi has already declared that if the decision-making power is left to the ECP, he will take the matter to the Supreme Court.
SOURCE: GEO NEWS