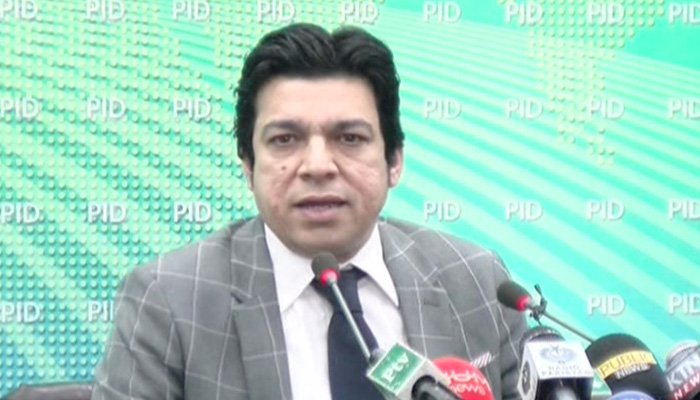 Journalists Boycott Faisal Vawda's Press Conference
ISLAMABAD: Journalists on Wednesday boycotted a press conference being addressed by Federal Minister for Water Resources Faisal Vawda.
The federal minister for water resources was addressing a press conference on Mohmand Dam when he responded rudely to a senior journalist's question. "I will take your mic and put it on the side," Vawda had said in response to the question.
The journalists staged a protest over Vawda's rude response and despite his apologies, they left the room at the Press Information Department (PID) where his presser was taking place.
Following the boycott, Vawda also walked out without completing his press conference.
While addressing the presser, the federal minister for water resources said, "We will not come under any pressure and are only focusing on our work."
"It is not acceptable for a suspect who is serving a jail term to question me during a meeting of the Public Accounts Committee," he added.
"I am not somebody's father's servant that I submit a reply on a day's notice. On Monday a notice was sent to my ministry to submit a reply by Tuesday," the federal minister continued.