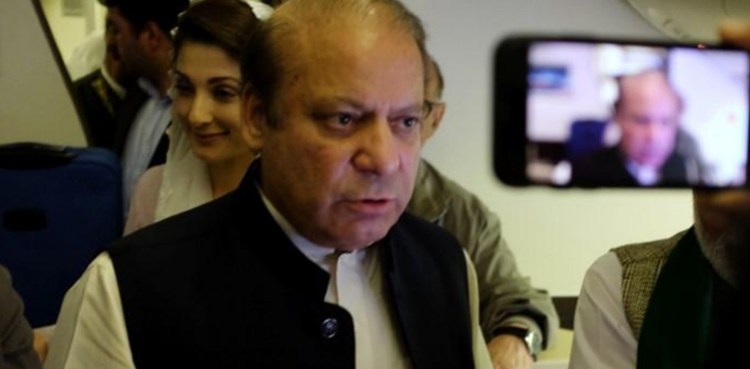 Jailed Nawaz Sharif 'Dehydrated', Faces Health Problems: Jail Sources
Jailed Nawaz Sharif 'Dehydrated', Faces Health Problems: Jail Sources
ISLAMABAD: Former Pakistani prime minister Nawaz Sharif, jailed at Adiala these days, is experiencing numerous medical issues due to dehydration, sources informed Daily The Business Sunday night.
According to sources, a team of health officials arrived at the Adiala Jail, known formally as the Central Jail Rawalpindi, to carry out Sharif's medical check-up, which, later, turned out to be normal.

Jail sources say the ex-premier is suffering from dehydration, which has led to multiple health problems. Authorities will analyse the situation today and ponder upon whether to shift him to the hospital.
The heat, jail sources added, has led to the dehydration issue in Sharif's body.
Further, the Adiala Jail superintendent has reportedly penned a letter to the Pakistan Institute of Medical Sciences (PIMS Hospital) to set up a medical board in light of the former PM's health.
Mirza Shahid Saleem Baig, the inspector-general (IG) of prisons for Punjab, has asked the board to send out the medical report as soon as possible in order to initiate further action if required.
Sharif, who flew from London to Lahore alongside his daughter, Maryam, almost 10 days back, was arrested upon arrival at the Allama Iqbal International Airport, flown to Islamabad via a helicopter, and shifted to Adiala Jail, where he is serving the sentence awarded to him in the Avenfield reference case.