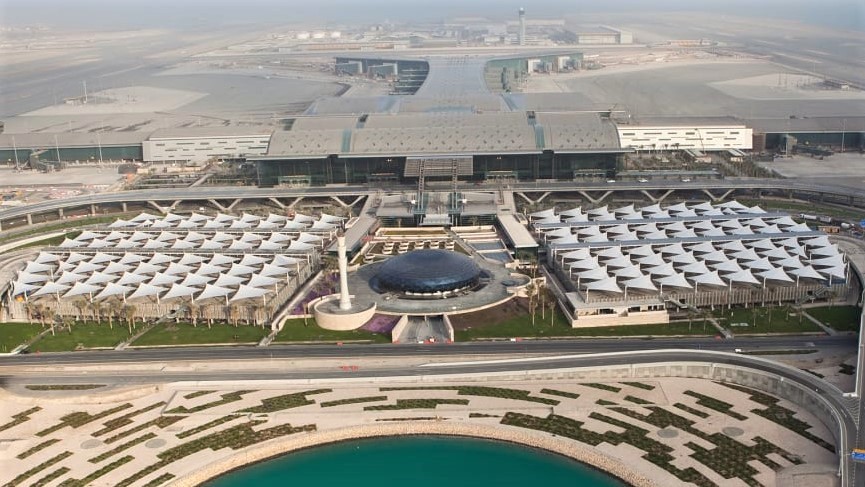 Is Hamad International In Qatar The World's Most Luxurious Airport?
It expects to welcome 50 million visitors annually by 2022
LAHORE MIRROR (Monitoring Report)– Passengers are ideally advised to get to the airport two hours ahead of departure time.
But, if anyone flying via Qatar's Hamad International might want to double or even triple the time to reach the facility to enjoy the new world.
Not because there's any extra hassle getting through security at this gleaming, ultramodern facility. In fact, if you've signed up to its E-passport scheme, you'll be through in minutes.
Nope, it's because you're going to want to spend that extra travel time wallowing in what is probably the most luxurious airport on the planet.
It's possibly the coolest, too.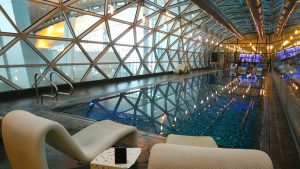 Opened in 2014 with the ambition of turning the Arabian Gulf city of Doha into a global aviation hub serviced by Qatar Airways, HIA now handles more than 30 million travelers a year.
But passengers walking through its beautiful hallways and lounges outside of peak periods could be forgiven for thinking they were the first to ever set foot in the place.
For standard passengers passing through, there are plenty of the usual airport restaurant and retail options, but also numerous upscale boutiques. Gucci, Burberry, Coach, Rolex, Swarovski are all here.
This place is as big as it is luxurious. It measures 10,000 square meters, including Instagrammable water features, and has capacity to handle up to 1,000 passengers at a time.
The full HIA experience begins on the approach — currently only possible by road, but a rail link should open in time for Qatar's 2022 hosting of soccer's World Cup finals.
The airport expects to welcome 50 million visitors annually by 2022.
SOURCE: CNN INTERNATIONAL