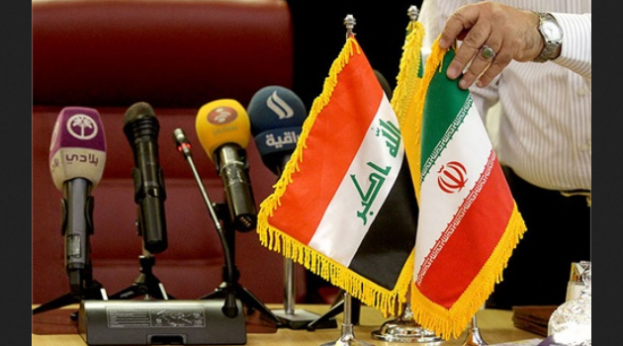 LAHORE MIRROR (Monitoring Desk)– Iraq will establish a free-trade zone along its border with Iran, an announcement came at a meeting held between the two heads of states in Tehran the other day.
Speaking at a joint press conference in the Iranian capital, President Barham Salih flanked by his iranian counterpart Hassan Rouhani declared that the relationship between the two neighbouring countries are rooted in shared history, faith and geography.
"We care about our relationship with Iran," Salih declared.
Salih did not give full details about the free-trade zone.
But Rouhani was quoted on Friday by state television as saying that he wants to raise bilateral trade between the two countries from the current $12bn to $20bn in the coming year.
Rouhani also said that the two leaders also talked about electricity and gas swap, as well as cooperation on petroleum products and oil exploration. According to reports, the two leaders have also discussed building a 35km railway linking the two countries.
Salih's two-day visit in Iran comes less than two weeks after the United States reimposed oil sanctions that had been lifted under the 2015 nuclear deal.
Iraq has obtained an exemption from the US to continue buying its energy needs from Iran.
The US and Iran are Iraq's two biggest allies and the sanctions put Baghdad in a difficult economic and political position.
Iran, which has had a major influence over Iraq since the 2003 US-led invasion that toppled Saddam Hussein, is hoping to maintain exports to its neighbour despite the renewed US sanctions.
SOURCE: NEWS AGENCIES