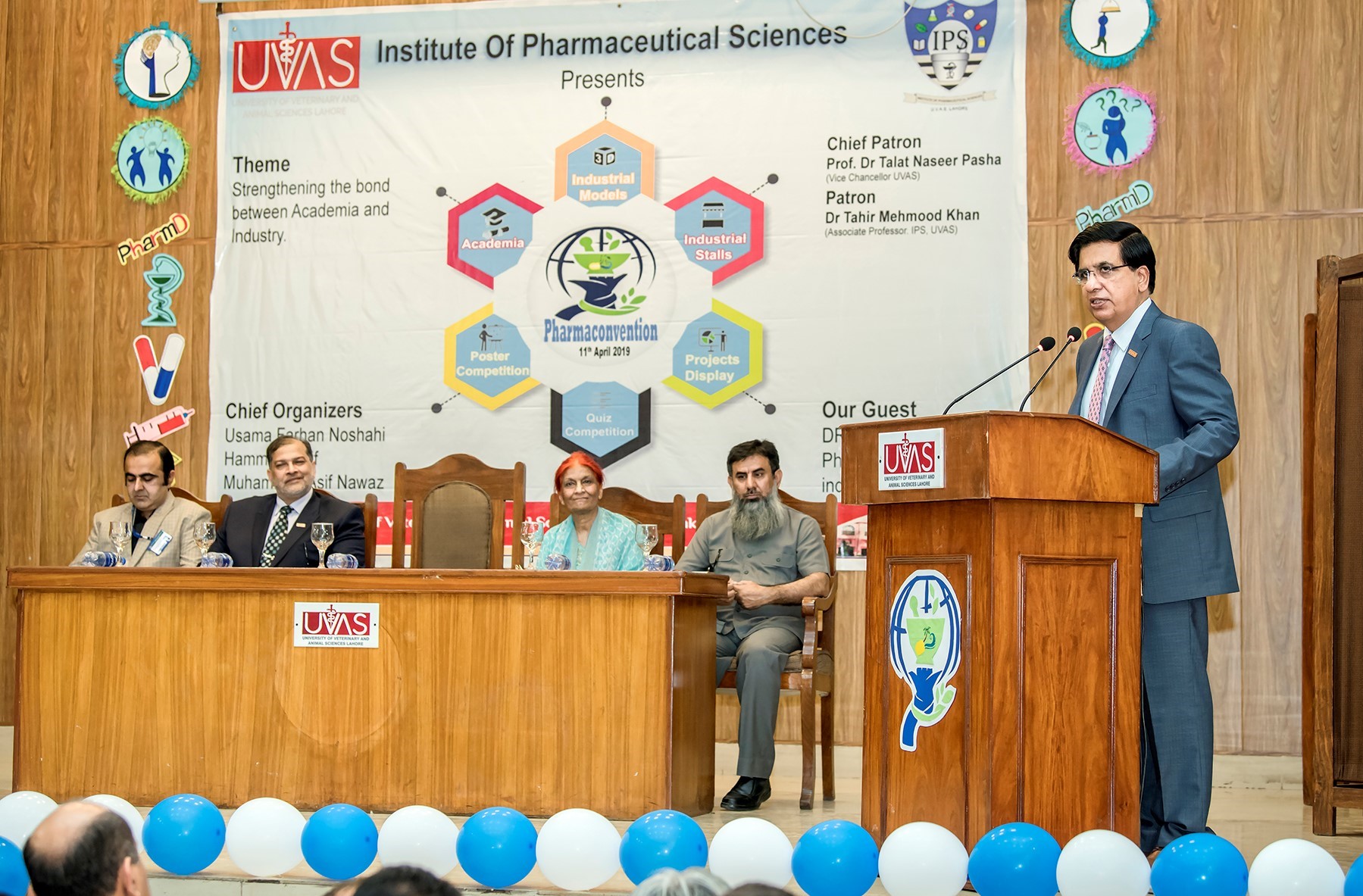 Institute of Pharmaceutical Sciences Of UVAS Organises Pharma Convention
The objective was to promote the relationship between academia and pharmaceutical sector
LAHORE– The Institute of Pharmaceutical Sciences of the University of Veterinary and Animal Sciences (UVAS) Lahore organised Pharma Convention to promote the relationship between academia and pharmaceutical sector here at City Campus Lahore on Thursday.
UVAS Vice-Chancellor Prof Dr Talat Naseer Pasha chaired the inauguration session of the Pharma convention while UVAS Pro Vice-Chancellor Prof Dr Masood Rabbani, Director IPS Dr Farzana Chowdhary, Associate Prof Dr Tahir Mahmood Khan, CEOs from many pharmaceutical industries along with delegates from Drug Regulatory Authority of Pakistan and Heads of Pakistan Pharmacist association were also present in this event.
Addressing the inauguration ceremony, VC Prof Dr Talat Naseer Pasha said that it is direly needed to working jointly of academia with the industries for the development of country.
He emphasized on academia and industries collaboration which is necessary for the capacity building and enhancing skills of young students for their bright future.
Pasha said UVAS is working closely with livestock, poultry and dairy industry and focus on problem solving research by using its knowledge and train manpower to solve different issues of industries.
He also lauded the organizers of pharma convention to arranged successful event in UVAS.
Prof Pasha along with Pro VC Prof Masood Rabbani and Dr Farzana Ch distributed shields among the representatives of different pharmacuitical industries.
Dr Tahir Mahmood Khan spoke about the objectives of the event and different activities. He said such events are necessary for learning innovative knowledge from other pharmacy institutions and pharmacy professionals.
Dr Farzana presented the vote of thanks and appreciated the participation of representative come from pharmaceutical industries, students and faculty member to make this pharma convention successful. VC Dr Talat Naseer Pasha inaugurates Pharma convention 2019
Later Ms Farzana along with VC Prof Dr Talat Naseer Pasha inaugurated the Pharma convention 2019 while a large number of industry representatives, UVAS faculty members and students were present on the occasion.
Total 28 pharmaceuticals companies set up their stalls and displayed their products and brochures.Prof Dr Talat Naseer Pasha took a round of the stalls and talked to company representatives and students.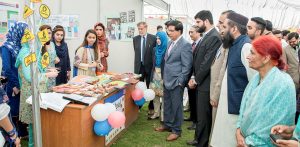 Daylong pharma convention comprised of poster & models competitions on undergraduate and postgraduate level and a quiz competition at undergraduate level.
In which a talk between academia and industry held for strengthen the bond and provide a platform for communication between pharmacy institutes and pharmaceutical industries.
The objective of pharma convention was to develop partnership between Academia and Pharmaceutical industries, introduce creative ideas through poster competition and showcase the innovations in pharmaceutical industries of Pakistan.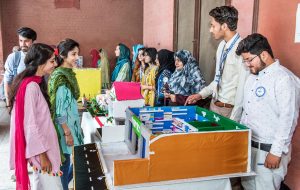 The pharma convention was also aimed to create professional harmony and coordination between the pharmacy institutions of Pakistan with the interaction together in research and health care services in a concerted and integrated manner.–PRESS RELEASE