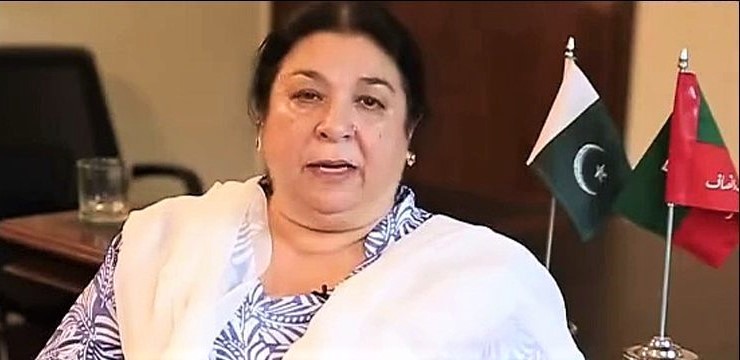 Insaaf Doctors Forum Delegates Meet Minister Dr Yasmeen, Hail MTI Act
LAHORE– A delegation of Insaaf Doctors Forum called on Punjab Minister for Health Dr Yasmeen Rashid on Monday and expressed sheer determination to serve the patients with new zeal in public sector hospitals.
The delegates expressed their complete confidence in the Medical Teaching Institutions Act.
Prof. Dr. Javed Ch., Dr. Muhammad Idress, Dr. Asim Riaz, Dr. Bilal Warriach, Dr. Faisal, Dr. Zahid, Dr. Qaiser, Dr. Anum, Dr. Darnajaf, Dr. Zubair and Prof. Dr. Atif Ikram were the part of delegation.
Dr Yasmeen Rashid informed the delegation about salient features of Medical Teaching Institutions Act.
The delegated said the MTI Act would prove to be a game changer for providing relief to the patients of government sector hospitals.
She said in new Pakistan hygienic condition, quality and equal treatment facility will be made available in government sector hospitals. DG Health Punjab inspects anti-polio campaign teams
Director General Health Services Punjab Dr. Haroon Jehangir paid a surprise visit to the Union Council 70 and Mian Munshi Hospital.
Director Health Services EPI Dr Muhammad Saeed Akhtar also accompanied him.
Jehangir Khan reviewed the performance of the anti-polio campaign teams.
Speaking on the occasion, he said anti-polio campaign would be made successful at any cost and no leniency or laxity will be tolerated in this regard.
He expressed satisfaction over the performance of anti-polio teams.— PRESS HANDOUT