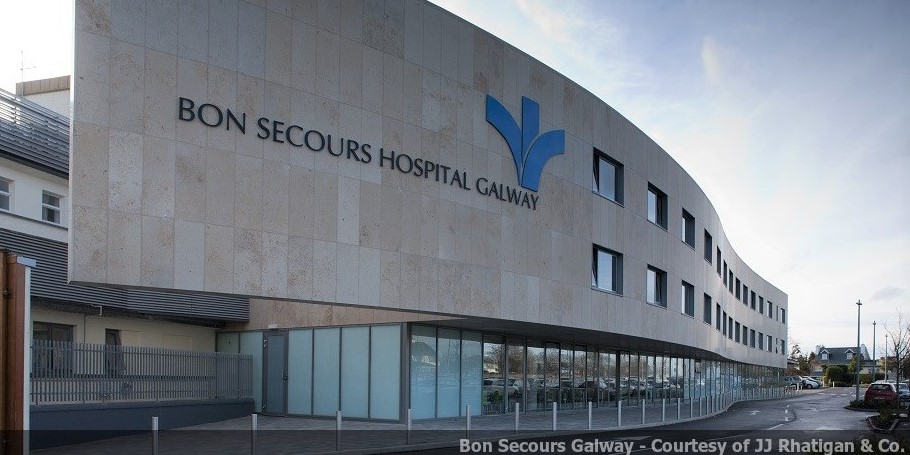 Infirmaries In N. Ireland Receive 28 Self-Harm Cases A Day
The number of teenage girls self-harming jumped by 66 per cent in five years
LAHORE MIRROR (Monitoring Report)– The emergency departments of Northern Ireland's hospitals are currently receiving average 28 cases of self harm on daily basis, data shows.
Over 50,000 cases have been dealt with in the past five years.
One trust area dealt with 15 incidents involving children under the age of 10. Annually, about 1,000 child cases are seen by emergency departments.
Dr Denise O'Hagan, of the Public Health Agency, said self-harm should always be taken seriously due to patients' severe emotional distress.
"Self-harm is when a person harms themselves through injury or poisoning and it can take many different forms," she said. "It may be something which is kept hidden from others.
"For some people, self-harm is a way of coping with and communicating their distress, but for others it can be associated with a wish to end their lives." Self-harm can include everything from punching or hitting, to cutting or burning.
The statistics were released in response to a Freedom of Information request from BBC News NI to all five health trusts, and four of them covered the financial years from 2013 to 2018.
The Northern Trust provided data from September 2013 to August 2018.
The number of teenage girls self-harming in Northern Ireland jumped by 66 per cent in five years, in keeping with trends in the rest of the UK which show that instances among young women almost doubled during the past two decades.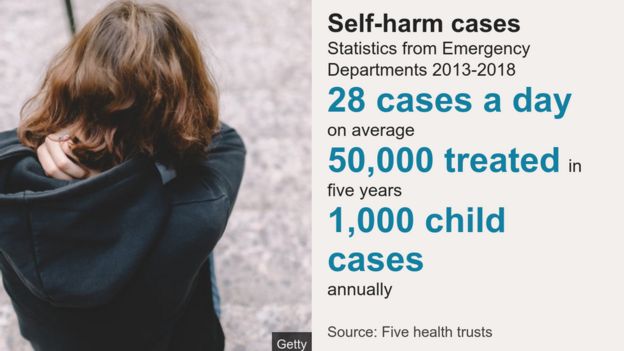 However, the overall figure for those presenting with self-harm injuries dropped by 15 per cent on the previous five-year figure.
SOURCE: BBC NEWS