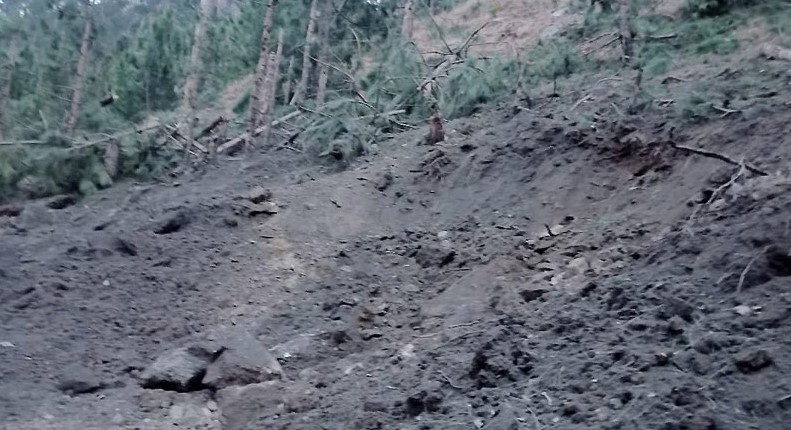 India's Claims Of Air Strike In Pakistan Baseless, US Think Tank's Report Says
LAHORE MIRROR (Monitoring Report)– Endorsing Pakistan's stance, a US think tank has declared as baseless the Indian claims of air strike near Balakot in Pakistan on February 26.
Atlantic Council's digital forensic research lab exposed India's hollow claims through satellite images.
The comparison of satellite images from February 25 to February 27 proved that Indian jets failed to destroy any building.
The think tank in its report says Indian jets released payload in haste while escaping which fell in a jungle near Balakot that damaged several pine trees.
The Atlantic Council's research mark shielding also proved through the viral photograph that Indian jets dropped Israel-made SPICE-2000 precision-guided munitions (PGM).
The report further stated, "Satellite imagery did not suggest that any damage was inflicted to nearby buildings. Vegetation and low imagery resolution could hypothetically obscure structural damage, but this remains highly improbably."
On February 26, Indian warplanes carried out air strikes inside Balakot on what New Delhi alleged were militant camps. Islamabad denied any such camps existed. On Wednesday, Pakistan retaliated with its own aerial mission.
Indian Foreign Secretary Vijay Gokhale claimed during a news conference that the strikes had killed a "large number" of militants, including commanders, and had avoided civilian casualties.
ISPR's Director General Major General Asif Ghafoor refuted India's claim of casualties. He tweeted that Pakistani jets were scrambled and forced the Indian planes to make a "hasty withdrawal", dropping their payload in an open area.
Facing timely and effective response from Pakistan Air Force, Indian jets released payload in haste near Balakot and escaped.