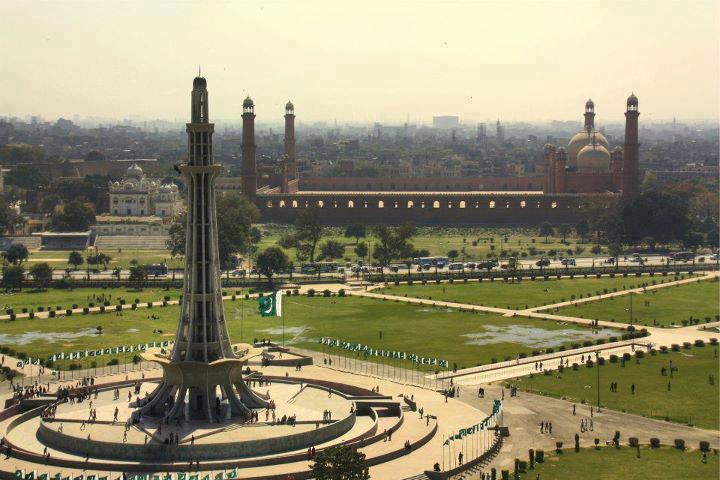 Inclusion of Lahore Among Creative Cities by UNESCO A Remarkable Achievement: Commissioner
--Asif Bilal Lodhi says second largest city of Pakistan will warmly welcome foreign delegations in AdAsia Conference
By Our Web Reporter
LAHORE– Commissioner Lahore Division Asif Bilal Lodhi has said designation of Lahore city in the list of UNESCO's as a new member of the Creative Cities Program on October 13 is a big achievement for not only Lahorites but also for Pakistan.
"I have received a confirmation letter from UNESCO and I am happy that where I being Administrator Lahore remained successful in my efforts to get Lahore included in the list there rising growth in literary activities will get further boost."   
The Commissioner said Lahore city being citadel and custodian of rich history, culture and literature would welcome warmly all the foreign delegations and personalities who were going to participate in the AdAsia Conference in the provincial capital.
He said all arrangements would be ensured to facilitate the participants from airport to venue during the event was going to be held in Pakistan after thirty years.
He said that selection of Lahore for this biannual event from December 2 to December 5, 2019 after Bali in 2017 was an appreciation of the city's richness for history, culture and literature.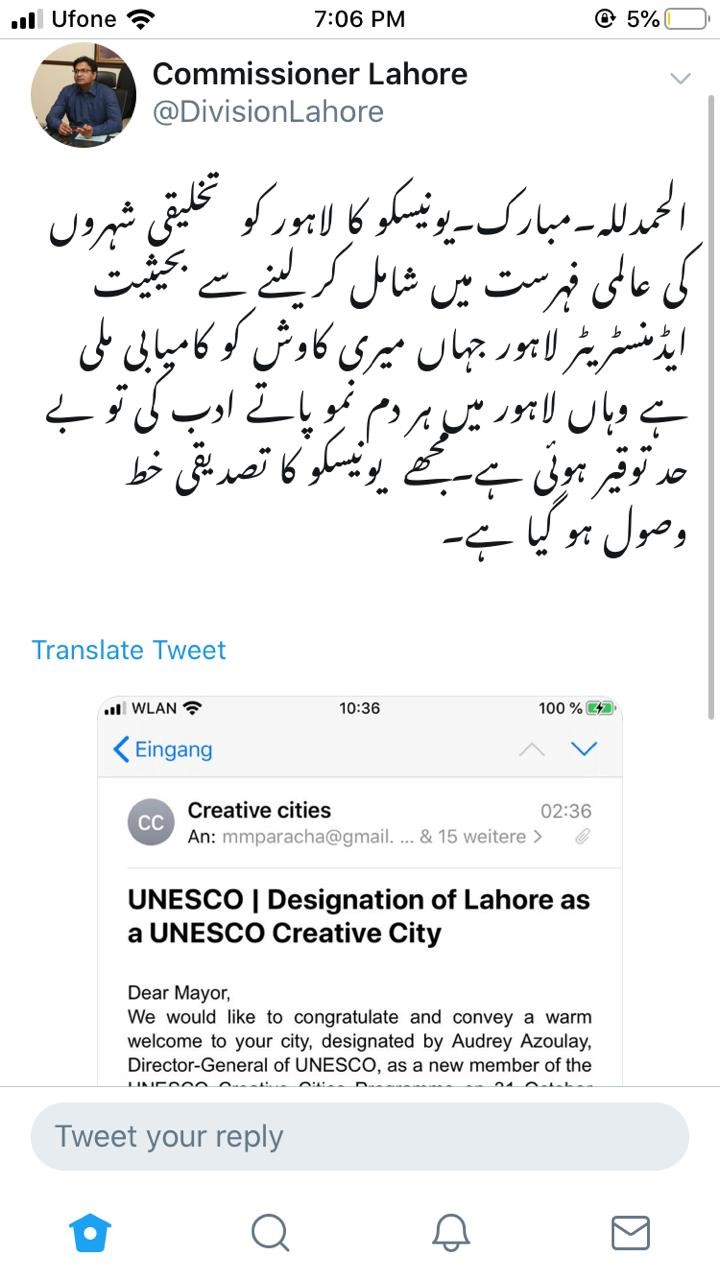 He was also briefed by the organizers that delegations of more than 25 countries e.g America, Australia etc. and 25 renowned speakers of media and advertisement would graced the occasion in Lahore and 18 countries had given their confirmation for participation till today. Organizers informed the participants of the meeting that expectedly Prime Minister of Pakistan and President of Pakistan would participate as chief guests of inaugurating session and closing session of the conference respectively.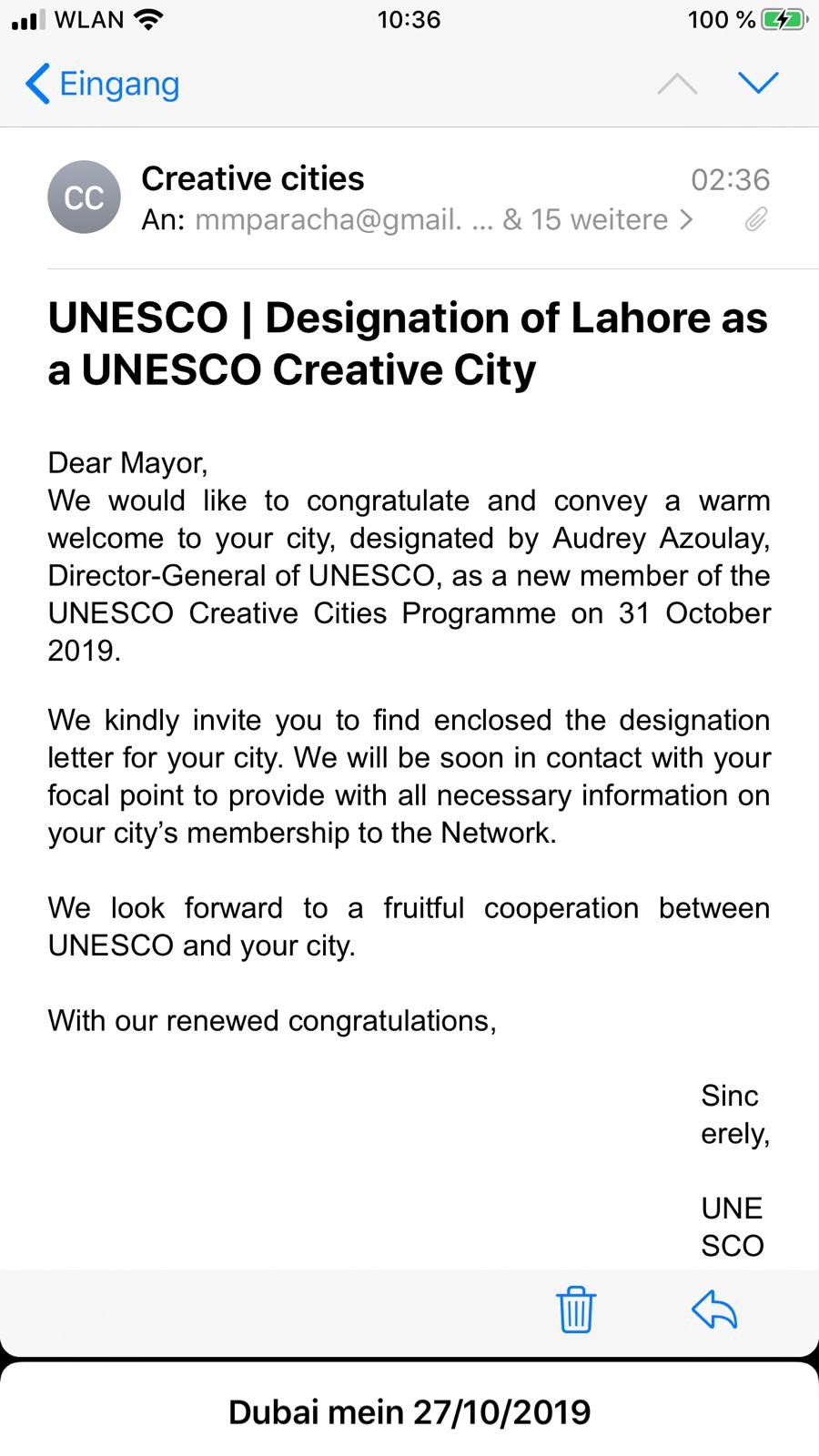 Commissioner Lahore has nominated ADCR of Lahore focal person for the event to coordinate security, cleanliness, traffic, protocol etc. arrangements.
Under Commissioner Chair in his committee room, Secretary AdAsia Brig (r) Mansoor, Brig (r) Zubair, ADCR Lahore Asghar Joya and officers of all concerned departments participated in the meeting.
Dr Abid Saleemi, the spokesman for the Lahore Commissioner, told lahoremirror.com that a gathering of traders and individuals associated with literature and old books will be gathered after 12 Rabiul Awwal to highlight the old literary and cultural traditions of the city of Lahore.
He said those book vendors who sell old books in streets and traders belonging to decades-old Urdu Bazaar will be the part of all gatherings in future.
Saleemi further said a proposal to establish a multi-story literary centre in the provincial capital is under discussion so that people and youth who are interested in discussing and promoting history, culture and literature of Lahore city could assemble to maintain the cultural heritage of Lahore.— LAHORE MIRROR REPORT