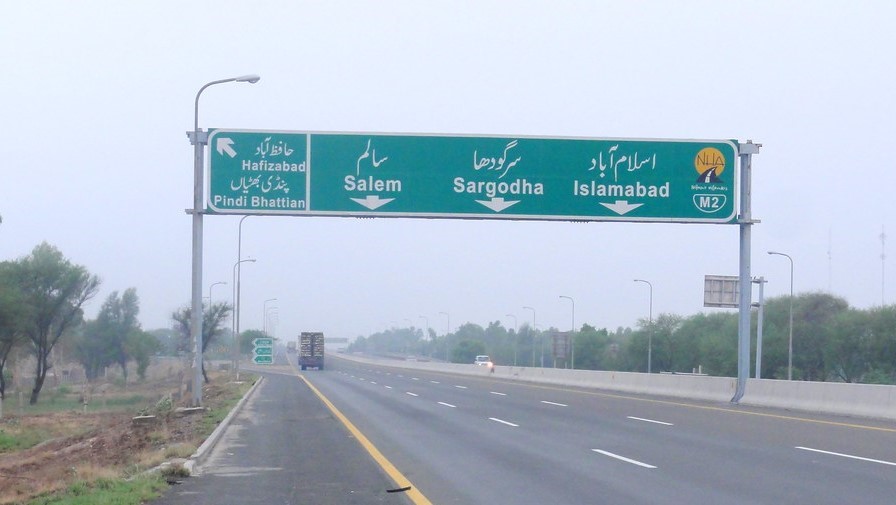 'Inactive' NHMP: Robbers Rule Islamabad-Lahore Motorway, Loot 'Several' Vehicles
LAHORE MIRROR (Monitoring Desk + Web Desk)– A group of armed robbers looted several vehicles on the Lahore-Islamabad Motorway near Sheikupura on Thursday and fled, Geo New reported on Friday.
The incident reportedly took place a couple of days after some robbers raped a woman car rider who was travelling from Lahore to Sialkot via new motorway. The federal government is unable to deploy motorway police despite passing six months. 
Reports said an unidentified number of the armed robbers blocked the highway by throwing trees on the road and looted the passengers.
The robbers also fired upon the vehicles to burst tyres to stop them.
The incident took place three kilometres away from the Sheikhupura Interchange on the M-2 Motorway toward Islamabad.
The passengers have complained that they approached Motorway Police on the emergency number but did not get any response; however, police reached the crime scene after emergency calls were made to 15.
An eyewitness told Geo News that the incident took place between Hiran Minar and Sheikhupura.
The eyewitness, an ambulance driver, said he saw almost 20 cars halted midway on the road and hooted the siren in an attempt to scare the robbers, who, assuming it was police, fled.
The ambulance driver confirmed that the dacoits had thrown trees on the Lahore-Islamabad Motorway to stop the vehicles and had fired on their tyres with Kalashnikov rifles.
They were garbed in a uniform similar to that of the Punjab Police's Elite Force, he said, adding that he honked the siren as the robbers were looting a motorist from Skardu.
A source in NHMP, however, claimed that only one motorist was robbed during the incident.
'Not first incident'
The robbery incident by placing woods and other things on M2 between Lahore and Sheikhupura is not first incident as such incidents have been reported in the past years.
According to a frequent traveler, Sheikhupura district police, Lahore police and Motorway police are collectively responsible for securing motorway and highways through preventive an detective measures.
"If Sheikhupura police are not busting gangs of robbers it will be held responsible for any crimes on M2 ad if NHMP patrolling is not up to the mark the officers should be questioned."
Inspector General NH&MP Kaleem Imam has been dropped voice message on his WhatsApp number to determine why such incident took place on M2 despite patrolling mechanism and if there are some lose command and control over force.
Lahore Mirror is still awaiting rely.
SOURCE: GEO NEWS
— With additional input of Lahore Mirror