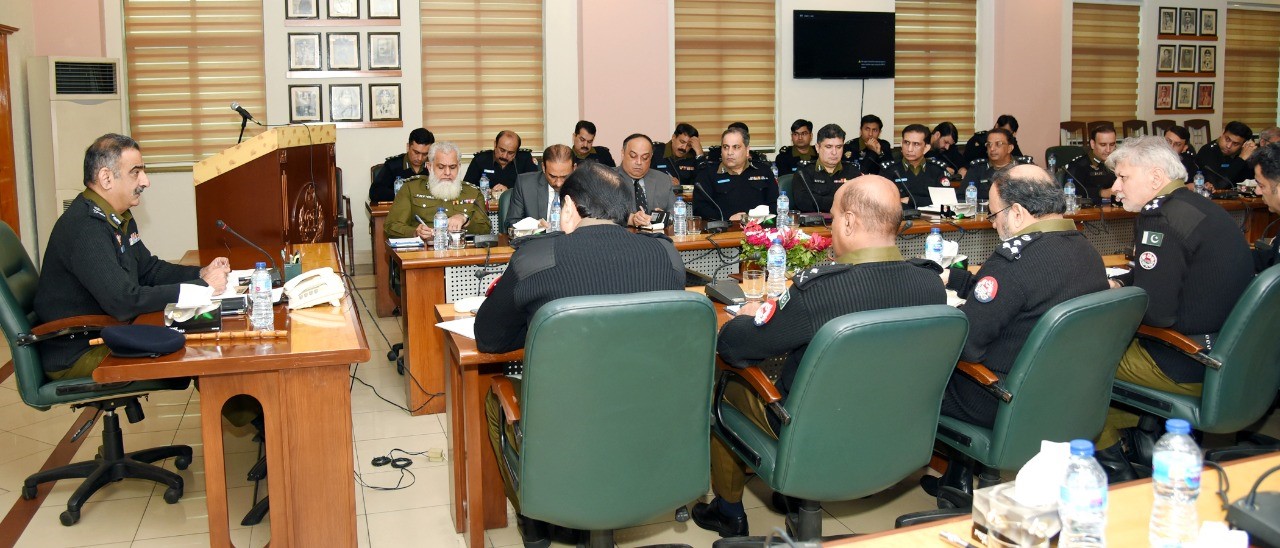 Improvement in Internal Accountability is My Top priority, IGP Dastgir Tells RPOs Conference
smm panel
best smm panel
LAHORE– Inspector General of Punjab Police Shoaib Dastgir said the protection of lives and wealth of people under supremacy of law is the true objective of police and whoever ensures these objectives will remain the part of his team.
He said to enhance the performance of public service delivery and internal accountability is among my top priorities because if we make internal accountability system stronger and also ensure best public service delivery then no one will need to point fingers at us.
He made it clear to newly posted RPOs and DPOs that they should take best output from their subordinates because those who do not observe merit policy and deviate from policy guidelines, will have to face strict accountability and also removal from designation.
He added that misbehavior with citizens, abuse and illegal detention shall not be tolerated at any cost and there will no delay in taking stern departmental actions against such officers.
He moreover said that resolution of issues and grievances of public should be our top priority because thorough provision of fair public service delivery, the relation of trust between public and police may be made stronger.
He further said that cooperation of public is a basic element in elimination of crimes and who complain about non cooperation of public should once think that how much cooperation they are doing with the public.
He further added that the action of Police for prevention of crimes may only be beneficial when ratio of crime lowers down considerably. It is therefore directed to RPOs CPOs and DPOs to spend most of the time in field despite sitting in their offices and also monitor the progress of investigation officers along with ensuring implementation of laws effectively regarding prevention of crimes.
He further stressed that inspection of Police stations and police offices should be in accordance with the true spirit of inspection.
Inspection should be an inspection and it should be done from every angle like not only cleanliness, paint, renovation but also the performances so that the staff should be held responsible for their intentional and unintentional mistakes and keep them aware of such mistakes.
These directions were given during first RPOs, CPOs and DPOs conference at central police office. All RPOs, CPOs, DPOs and Addl IG operations Inam Ghani along with other officers of central police office were present at this occasion whereas IG Punjab issued directions to officers regarding professional objectives and policy guidelines.
 IG Punjab while addressing to officers said that, newly posted officers have been selected on the basis of their previous extraordinary performance and reputation and these designations will be held by them until unless they will be ensuring public service delivery and positive results as compared with their reputation.
He further said that all officers should monitor their subordinates especially working of SDPOs and also pay surprise visits to police stations so that the issues of people may be resolved along with betterment in the system.
He said that the officers and officials who misuse their uniform will have to face the accountability and such faces will be uncovered.
He moreover said that senior officers should take personal interest in working of of investigation officers to improve the system of investigation and after in depth study of facts of the case, it should be write down in challan and submit to the court so that no stone should be left unturned to get the criminals punished strictly.
He added that police torture, illegal detention or death under police arrest are not acceptable at all and officers and officials found guilty of such practices will have to be accountable and answerable.— PRESS RELEASE