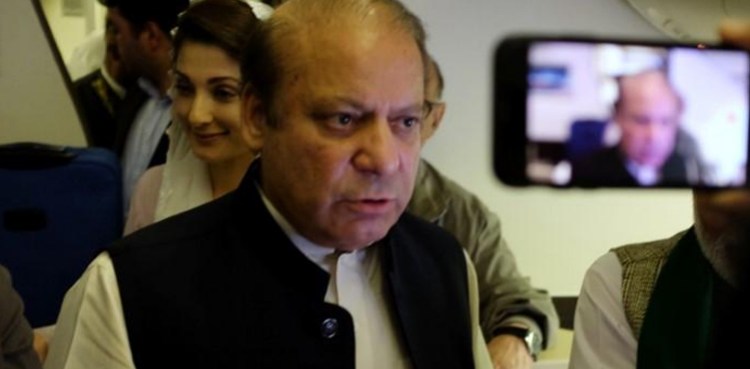 IHC Agrees To Hear Nawaz's Appeal Against Al Azizia Verdict At Earliest
ISLAMABAD: The Islamabad High Court on Wednesday accepted former prime minister Nawaz Sharif's petition seeking the earliest possible date for scheduling a hearing on his appeal against the Al Azizia reference verdict.
A two-member divisional bench comprising Justice Aamer Farooq and Justice Mohsin Akhtar Kayani heard the former premier's supplementary petition requesting the court to hear his plea against the seven-year jail term awarded to him in the Al Azizia reference at the earliest.
After a delay in the hearing of the petition earlier today due to the absence of Nawaz's counsel Khawaja Haris, the court accepted his request and instructed the registrar's office to fix a date within 10 days for hearing Nawaz's plea.
An accountability court on December 24 had found the Pakistan Muslim League-Nawaz leader guilty in the Al Azizia Steel Mills reference and sentenced him to seven years in prison.
Nawaz had filed an appeal against the punishment and also submitted a petition seeking suspension of the sentence.
On Tuesday, the former premier petitioned IHC to schedule a hearing of his appeal at the earliest possible date.