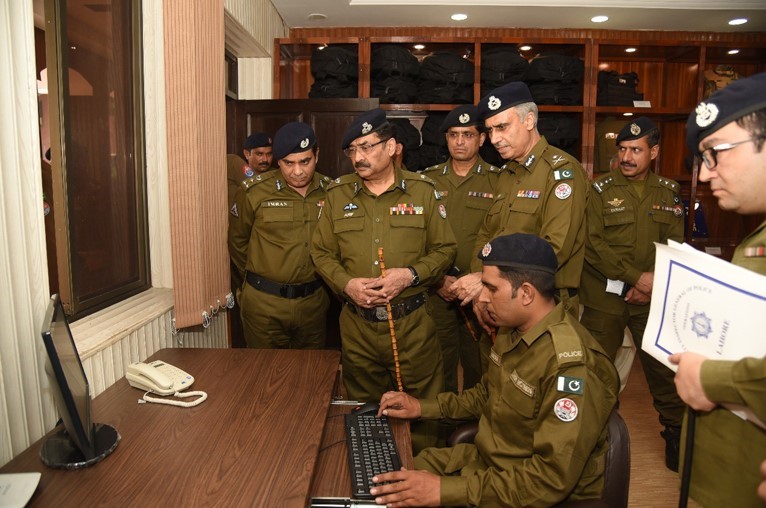 IGP Reviews Lahore Police Lines' Security Arrangements, Issues Important Directions
Arif Nawaz Khan visits Police Lines Qila Gujjar Singh Lahore
LAHORE– Inspector General of Punjab Police Captain (retired) Arif Nawaz Khan said to eradicate antisocial elements and uphold rule of law, a well trained police force with latest professional skills is need of the day.
Special modules and special short courses to counter terrorism should be arranged for under-training police officials so that they could effectively play their role to protect life and wealth of the public, he maintained.  
The IG said police have no other option other than winning public confidence with the best performance so without considering the obstacles of lack of resources and manpower all should work with hard work, and honesty to take every possible measure to address the public complaints.
Khan further said that senior officers should personally take interest in improving the working conditions of police stations while especially focusing welfare of the official performing his duty under the sun.
The IGP further said that without positive public opinion our hard work and performance is meaningless so the public should be dealt with in good demeanour and should serve the public with effective team spirit and improved service delivery.
He further said that all available resources should be utilized to provide health and hygienic environment in Training Colleges and Schools and special attention should be paid to recreational activities and sports competitions.
He expressed those views while directing officers during his visit to the Police Lines Qila Gujjar Singh Lahore.
On this occasion, CCPO Lahore BA Nasir, DIG Operations Ashfaq Ahmad Khan, DIG Investigation Inam Waheed, SSP Operation Lahore Ismael Kharak and other senior officers were also present.
The IG Punjab examined the security arrangement of Police Lines, while an active squad of Police Jawans presented him salutation.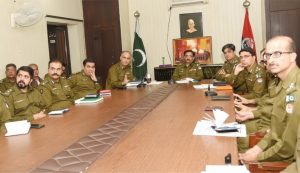 IG Punjab did Fateha Khawani for high ranks of Police martyrs and also checked the facilities available for training for police officials and other projects at Police Lines.
CCPO Lahore briefed the IGP about the performance of Lahore Police and major challenges faced by the Police force. IG Punjab directed the officials that to restore the image the Police, there is dire need to bring the Positive changes in Police Stations.
He directed the officers for regular inspection of police stations and also ensures to take every step possible for the betterment of police station.
He also directed to take care of the welfare of officials so that they can perform to their full potential without worrying about their children and family.
The IG directed officers that in the modern world without smart and community policing so officials should be trained to deal with the public in a congenial and friendly manner so that they can play an effective role in confidence building between police and public.
He further directed to arrange special lectures of master trainers to further improve the confidence between public and police and also a strict action against the aerial firing, kite flying and string should be ensured.
During his visit to the Resource Management Centre appreciated the performance of Syed Karar Hussain for digitalization of equipment and uniform of police.
He further said best training to police officials is my topmost priority and in this regard, steps will be taken utilizing all available resources.
At the end, the CCPO Lahore presented an honorary shield to the IGP.— PRESS RELEASE