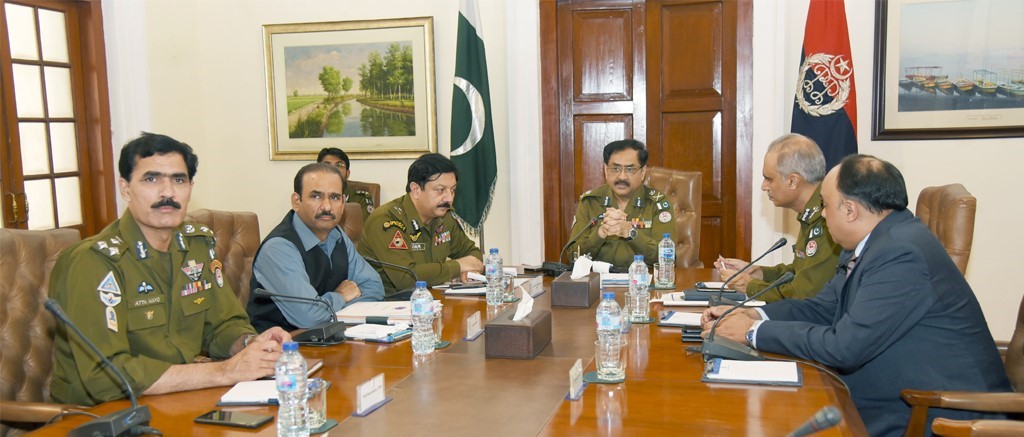 IGP Arif Nawaz Stresses Improvement In Recruitment Policy For Competent Cops' Entry Into Force
The provincial police chief says a master plan should be made regarding investigation school and Information and Analysis school in Lahore
LAHORE– Inspector General of Punjab Police Captain (retired) Arif Nawaz Khan has said the recruitment policy for competent and hardworking officials must be updated according to contemporary needs and beside success in written examination interview marks should also be increased giving them equal importance.
He said expert psychologists should be the part of interview session for the assessment of candidates so that intelligent candidates may become the part of force.
After getting best training at training colleges they will serve as committed and hardworking and professional police officer, the IG added.
He further said that all the senior officers should submit their recommendations after reviewing the promotion policy in next meeting so that problems related to promotion policy should be resolved and promotion policy may be finalized for time scale promotion of the police officials.
IGP further directed all senior officers to write ACRs of their subordinate without.
Khan expressed these views in a high level meeting held at the Central Police Office Lahore Monday.
On this occasion, the IGP Punjab discussed with all Additional IGPs about working of their respective departments and progress of the ongoing projects.
He further said that front desk staffs and all other IT related officials are the important part of the Punjab police hence a follow up to the summary sent to government of Punjab for their regularization must be followed up so that they may perform their professional duties as regular staff.
Police training colleges and schools up-gradation regarding programs  should be completed as soon as possible and Lahore investigation school and information and analysis school related master plan should be made so that it will may be approved as soon as possible.
IGP also directed all officers to follow office hours schedule and to complete the projects within time frame.
In the meeting Inspector General of police Punjab directed Additional IGP Logistics and Procurement that procurement of bullet proof jackets & helmets required to force and development projects must be completed within current fiscal year according to the time frame and DIG Logistics should supervise the process personally.
In the meeting, Additional IGP Training Tariq Masood Yasin, Additional IGP establishment Ahmed Latif, Additional IGP Welfare & Finance Rao Sardar, Additional IGP PHP Chaudhary Manzoor Sarwar, Additional IGP Operations Inam Ghani, Additional IGP Logistics and Procurement Ghulam Rasool Zahid, Additional IGP IAB Zulfiqar Hameed, DIG Investigation and Crimes Jawad Ahmed Dogar, DIG Training Dr Suleman Sultan, DIG SPU Sultan Chaudhary, DIG Headquarters Afzaal Ahmed Kousar, DIG Establishment Zubari Dareshak, DIG Establishment II Shehzad Akbar, DIG Operations Captain (Retired) Ataa Muhammad with all other senior officers were present.— PRESS RELEASE