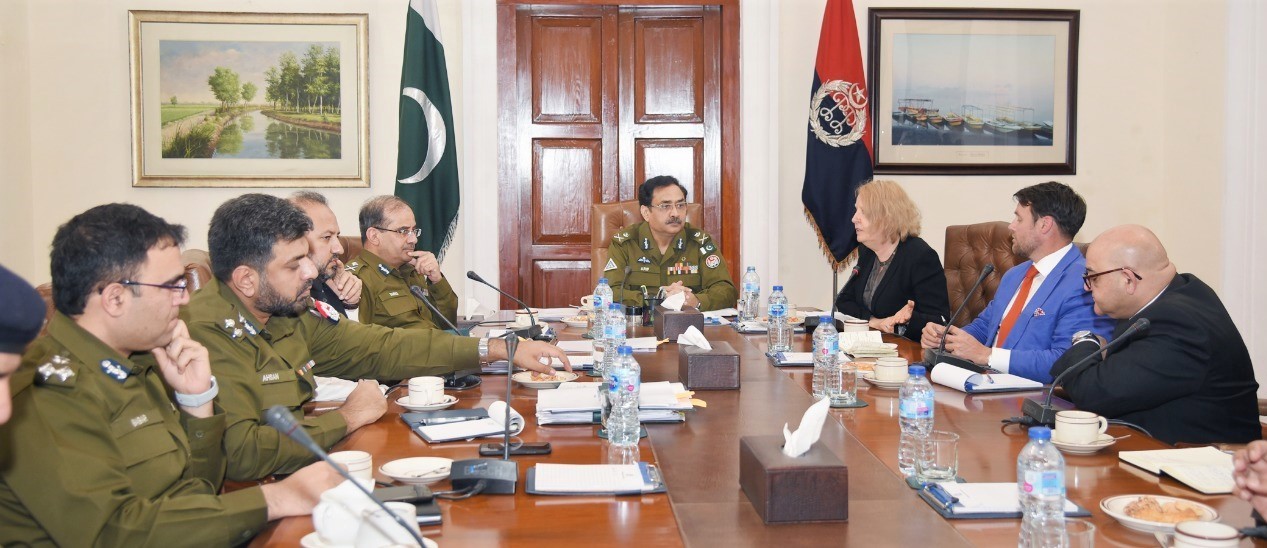 IGP Arif Nawaz Briefs British DFID Delegation About Investigation Wing's Improved Standards

LAHORE– Inspector General of Punjab Police Captain (retired) Arif Nawaz Khan has said the investigation officers of police department are being trained with courses based on modern education and latest scientific modules included in their training.
"With latest training the investigators may perform their official duties in better way and also eliminate crimes."
Khan further said the process of refresher courses and workshops for investigation officers is continuing and experiences of world experts are also being benefited.
The IG expressed those views in a meeting with the British delegation. The delegation was headed by senior governance advisor Ms Susan Loughhead.
Additional IGP Training Punjab Tariq Masood Yasin, DIG IT Zulfiqar Hameed, DIG D&I Ahsan Younas, DIG Logistics Rai Babar Saeed and other senior officers were also present.
The issue of enhancing capabilities of investigation officers came under discussion during the meeting whereas British delegation showed interest in providing help for modern investigation in Punjab Police.
Arif Nawaz Khan said:  "We can get better results in less time by adopting modern measures of investigation by officers and officials of Punjab Police. Enhancing capabilities of Police force especially investigation officers is in our top priorities for which training courses of training colleges and schools have been upgraded with modern scientific knowledge."
He moreover said Punjab Police are fully benefiting from modern scientific methods and forensic science in investigation of crimes whereas experience of British experts will able police officers and officials to solve heinous cases without delay.
Ms Susan Lough, the head of delegation, was of the view that decline in terrorist attacks across Punjab is evident of good working of the Punjab Police.
She said with improved investigation capabilities, wealth and lives of people would be more protected and also decimate anti social and criminals from the society swiftly.— PRESS RELEASE