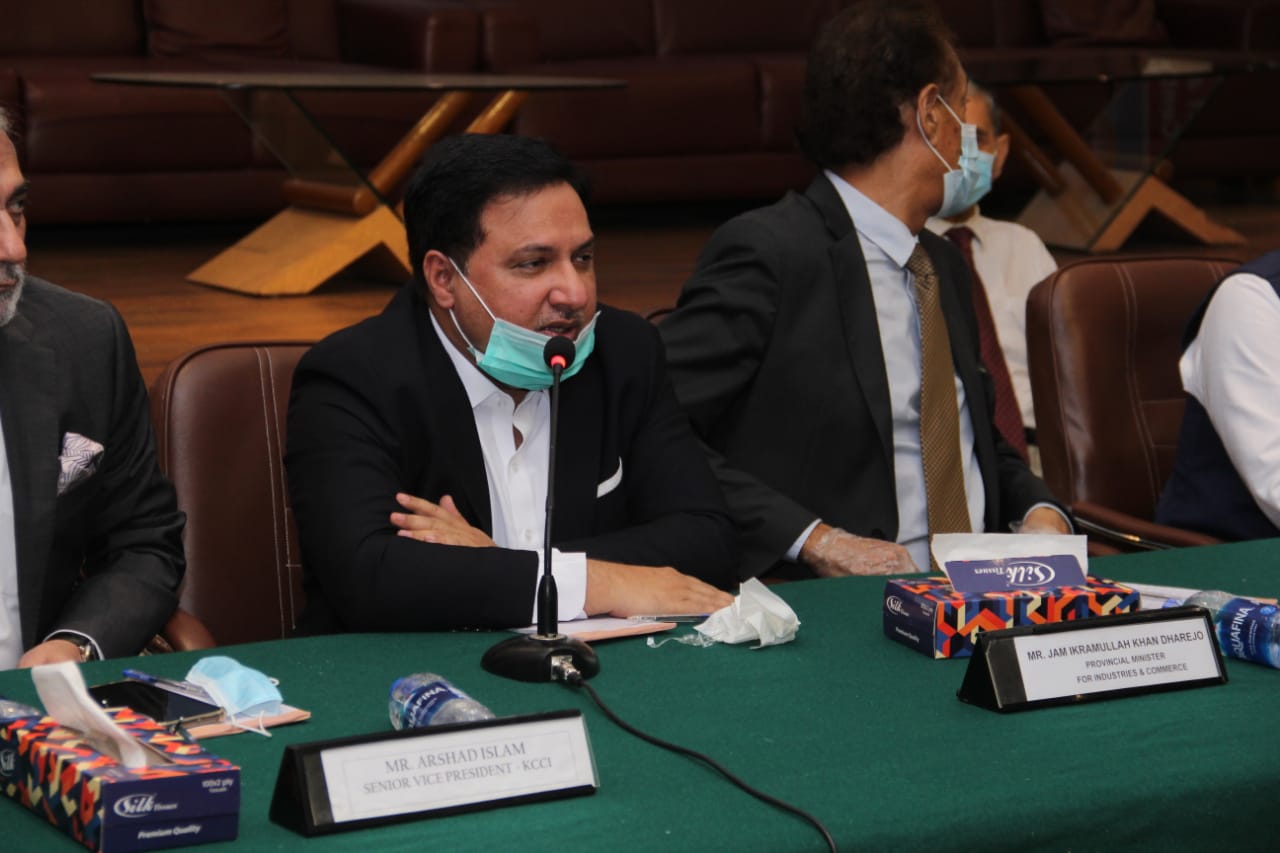 Heavy Rains Caused Damage To Industrial Zones, Says Minister Dharejo
Work will be started soon to improve the infrastructure of industrial zones. Addressing the industrialists
By Our Web Reporter
KARACHI– Provincial Minister for Industries, Commerce, Anti-Corruption, and Cooperative Department Jam Ikramullah Dharejo has said that the recent rains have also caused severe damage to the industrial zones and development work will be started soon to improve the infrastructure in these zones. He said this while addressing businessmen at the office of Karachi Chamber of Commerce and Industry along with Provincial Minister for Information and Local Government Syed Nasir Hussain Shah. On the occasion, Siraj Qasim Teli of BMG Group and other prominent industrialists welcomed Provincial Ministers at their arrival.
Provincial Minister Jam Ikramullah Dharejo further said that the Sindh government was fully aware of the problems of the business community and the recent rains had caused severe damage to the agricultural sector and industrial zones in the province. Jam Ikramullah Dharejo said that there was a lot of damage in Badin, Sanghar, and other districts and PPP chairman Bilawal Bhutto himself visited several districts to assess the situation but the media had focused more on Karachi.
He said that the Sindh government was compensating for the losses. " We stand side by side with our people in every difficulty ". Jam Ikramullah Dharejo said that Bilawal Bhutto has requested help to the federal government but the federal government had not listened to him. He said that the businessmen had met the Sindh Chief Minister a few days back and the Sindh Chief Minister had promised to provide Rs. 1.25 billion for the improvement of infrastructure in the industrial zones. Jam Ikramullah Dharejo said that PPP believes in serving the people without any discrimination and we
do not make a difference
Karachi is our first priority.
He said that the load shedding of gas and electricity had disturbed the industrialists. The federal government was making announcements on announcements and had not done any practical work so far.