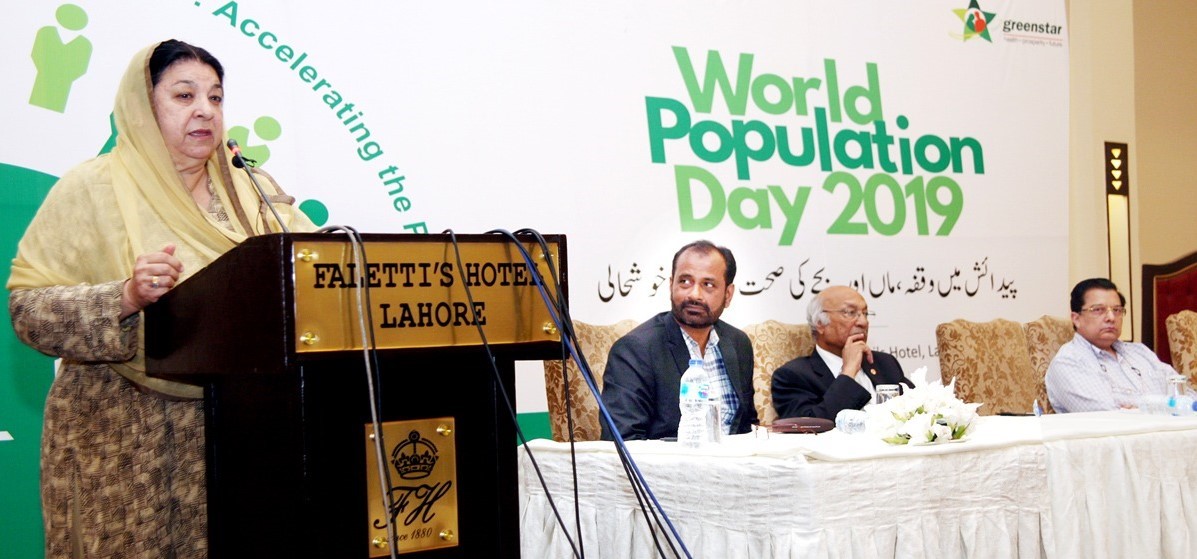 Health Minister Dr Yasmeen Announces to Launch Special Family Planning Campaign Across Punjab
LAHORE– Punjab Health Minister Dr Yasmin Rashid has announced to start a special family planning campaign across the province.
She stated this while addressing a ceremony held at a local hotel in connection with the World Population Day here on Thursday.
In her address, Dr Yasmin Rashid said that World Population Day reminds us to limit the population according to resources adding that gap in child birth is very important.
"From 10 to 15 thousand women die during child delivery every year in Pakistan and there is a need to promote public awareness about family planning in the society."
She said that LHVs role in family planning is very important and asked the doctors to educate mothers coming to hospitals about the need of family planning.
The minister said that the government is taking necessary steps to secure the health of mother and child.
Director General Health Services Dr Haroon Jehangir, lady health workers and health professionals attended the ceremony in large numbers.— PRESS HANDOUT