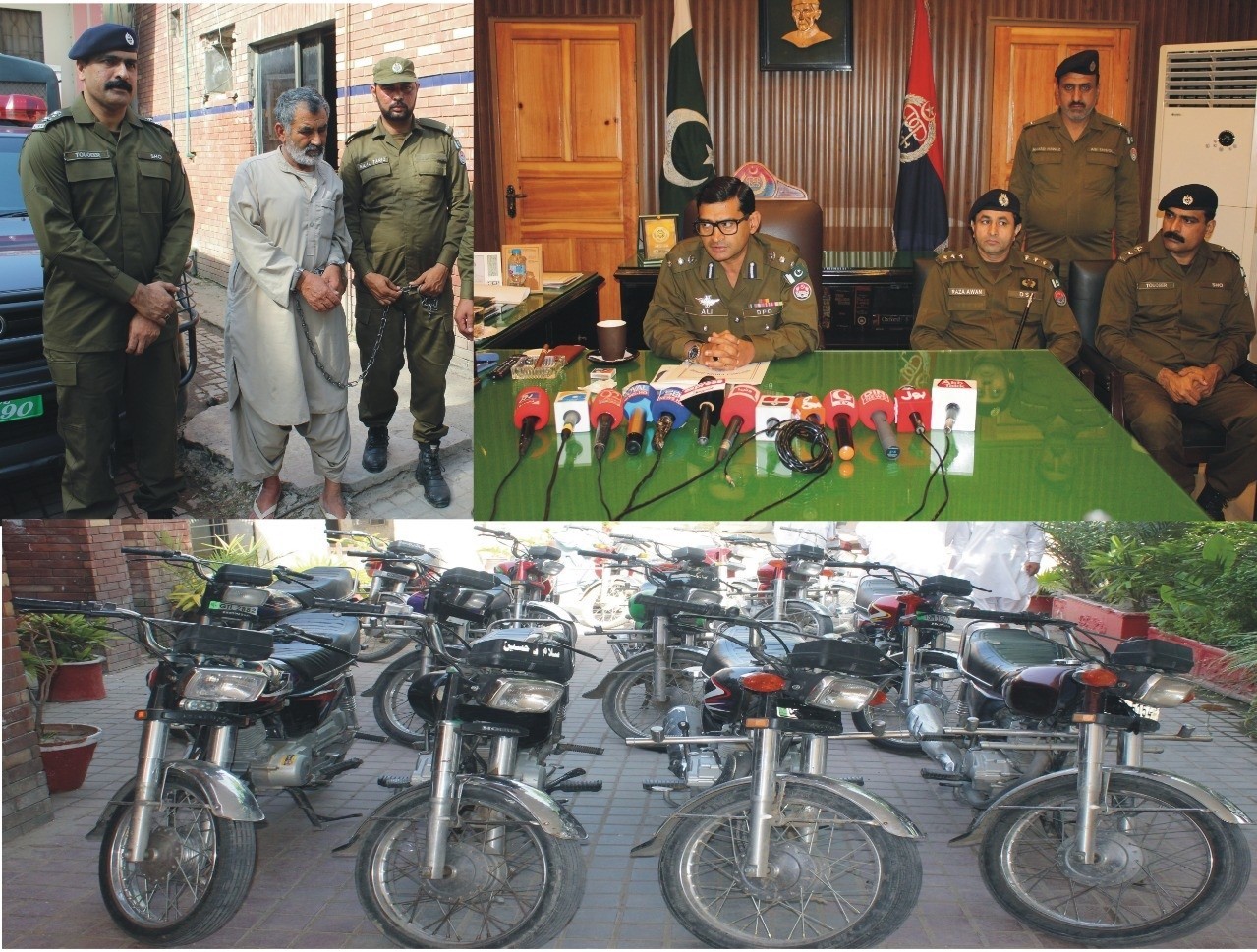 GUJRAT– Gujrat police have apprehended a gang involved in motorcycle theft, recovering 15 motorcycles from their possession and returning them to their actual owners.
The police action has followed the directions of Inspector General of Punjab Police (retired) Arif Nawaz Khan who has ordered a crackdown against criminal and anti-social elements in all districts of province
District Police Officer Gujrat Syed Alo Mohsin told a press conference that arrested culprit Muhammad Ayub disclosed during interrogation that he and his confidant Hazrat Khan would stole new motorcycles from shopping centres and plazas.
He further told about their modus operandi that he used to keep an eye on the victim/ owner of the motorcycle in shopping plaza and meanwhile Hazrat Khan stole the bike from parking.
The culprit further disclosed that he had sold stolen bikes in Peshawar in Rs 35,000 to Rs40,000 and they travelled through GT Road, replacing the number plates of the stolen bike with the original number plates of his own motorcycle.
To arrest the gang, the DPO constituted special teams under the supervision of DSP City Circle Raza Hasnain Awan who used latest technology and traced the gang within a month.
DPO Mohsin rewarded the team with cash prize and commendation certificates.— PRESS RELEASE