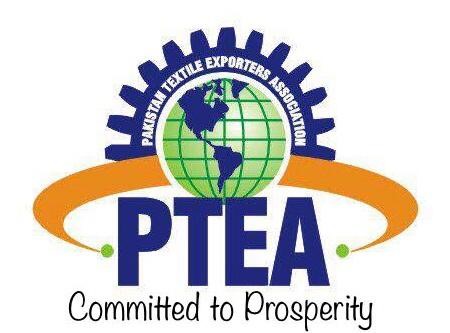 Govt Urged To Rescue Exporters From Coronavirus-Led Financial Crunch
-- PTEA Chairman Sohail Pasha says exporters' liquidity have taken a strong negative hit because of withdrawal of zero rating regime resulting in piling of sales tax refunds and adverse impacts of Covid-19 pandemic
LAHORE– Textile exporters' liquidity have taken a strong negative hit from adverse impacts of COVID-19. Government must take immediate remedial measures to save the exporters from severe financial crisis and to boost the export growth.
In a post budget statement here on Friday, Chairman Pakistan Textile Exporters Association Sohail Pasha, reiterating core demands of textile exporters, said that exporters' liquidity have taken a strong negative hit from the two-edged sword; once after withdrawal of zero rating regime resulting in piling of sales tax refunds and thereafter adverse impacts of COVID-19 pandemic.
Pointing out the major hurdles in timely processing of sales tax refund, he said that late submission of monthly tax returns by the suppliers is the major reason of delay in sales tax refund. He suggested that the refund of the exporter should be processed on the basis of filing of Annex-C (sales) by the supplier and the same may not be linked with the submission of the return as supplier cannot make any change in the particulars of sales claimed by the respective buyer.
Sales tax refund of Gold & Platinum category exporters / taxpayers should be paid 80% upfront; whereas remaining 20% should be paid on consumption. In order to curb the late filing by the registered persons, he suggested to significantly enhance the amount of penalties for late filing and also to stop unnecessary extensions in deadline for submission of monthly tax returns.
He lamented that textile sectors with very limited value addition and high-end value addition are being treated at par for entitlement of the extent of export ignoring quantum of inputs and extent of value addition. Demanding significant increase in threshold on realistic grounds, he said that cost of production/quality assurance and administrative cost has been increased amid COVID-19.
Terming manufacturing bond schemes under SRO 327(I)/2008 and SRO 450(I)/2001 as dedicated schemes for exports, he demanded to remain these schemes intact in true spirit to encourage and promote exports. He suggested to launch new scheme to facilitate indirect exporters. Pointing out the reduction in custom duty on certain dyes and chemicals of chapter 32.04, he demanded to reduce the custom duty on other dyes and chemicals of same chapter 32.04 used for the alike purpose.
Opposing the proposal to omit sub-section (4) of Section 115, PTEA's Patron-in-Chief Khurram Mukhtar said that proposed amendment will result in making exporters liable to file income tax return for the whole year instead of filing of annual statement based upon the exports in the year. It do not carry any merit and justification and needs to be dropped to the extent of exporters.
Considering amendment proposed in section 131 for depositing 10% of the amount as a condition to file appeal before the applet tribunal as harsh and contradictory to the principles of fairness, equity and natural justice, he demanded to drop the same. In order to curb the informal trade, he stressed for curtailment of raw materials at first stage.
FBR must come up with benchmarking of production vs energy consumed during raw materials manufacturing to plug weaknesses in the prevailing system. He suggested to take sector experts onboard to develop benchmarking & make informal trade in domestic commerce impossible.— PRESS RELEASE