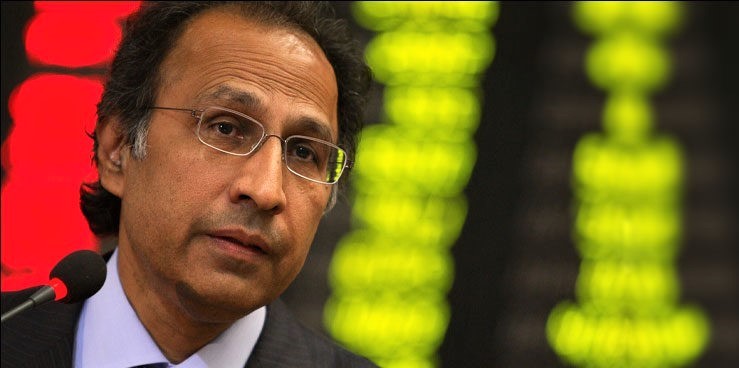 ISLAMABAD– Pakistan government can't make public the agreement with the International Monetary Funds (IMF) till the approval from it's board, Advisor to Prime Minister on finance Dr Abdul Hafeez Shiekh said Saturday.
Addressing a press conference along with federal ministers and FBR chairman, the advisor said the financial situation was devastating when the government took charge adding that the exports were falling while the debts shot up to Rs31,000 billion. Dr Shiekh said that those criticising the IMF agreement have vested interests. "There always some basic requirements to take IMF loans. The situation will be better in the coming days. The next six to eight months will seek stability and after that, there will be progress. We will end circular debt by 2020."
The IMF loan has been taken on 3.2 per cent interest, and in coming days we will get up to $3 billion from Asian Development Bank and World Bank, the financial advisor said.
Pakistan Stock Exchange is performing well with every passing day and in the coming budget every institution will launch a cost-cutting campaign, the advisor said, adding "The civilian and army administration are on the same page for this campaign."— LAHORE MIRROR MONITORING