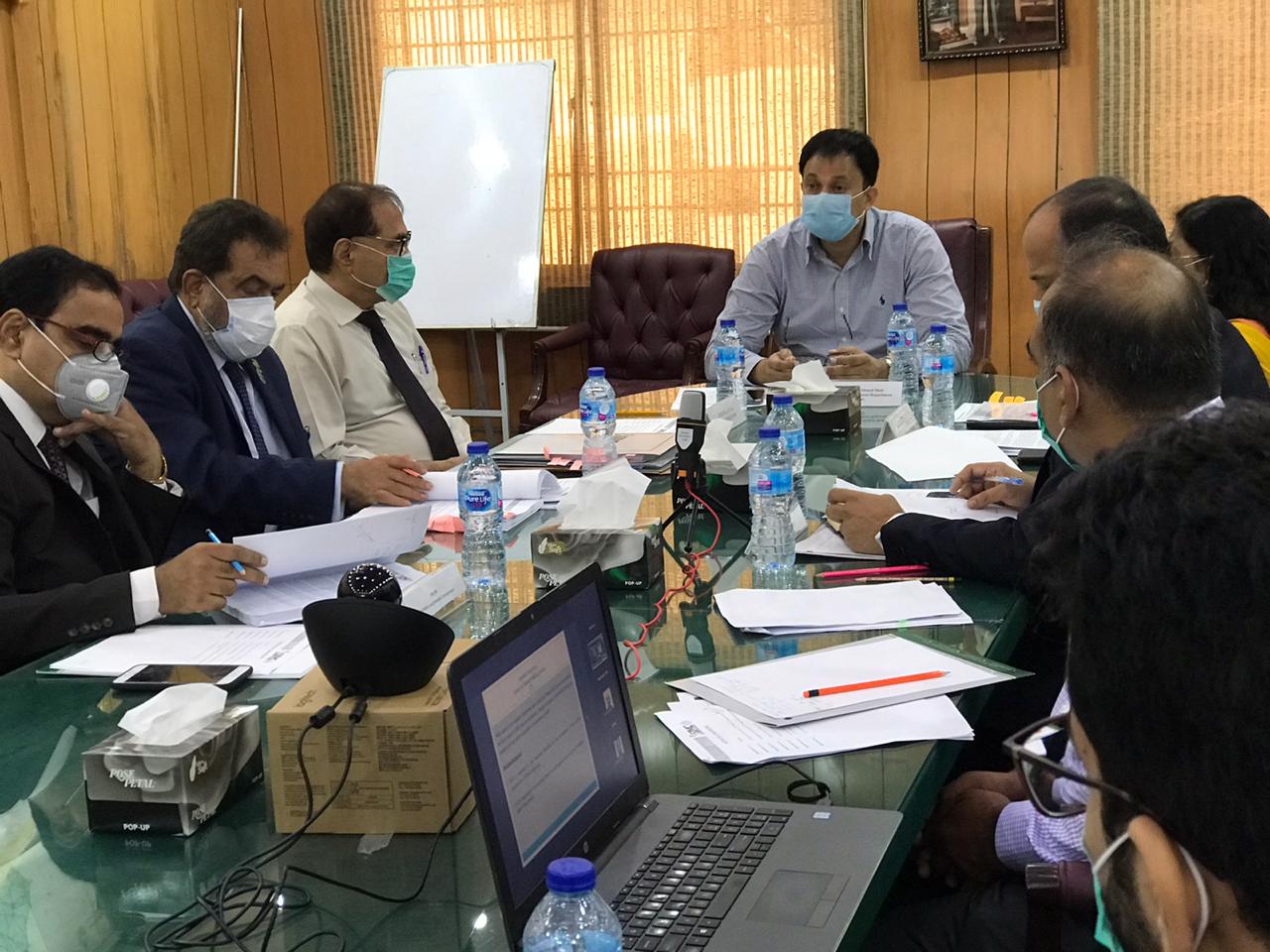 Good Performance Of Local Bodies A Source Of Global Investment: Najam Shah
By Our Web Reporter
KARACHI– Secretary Investment, Local Government, Housing and Town Planning, Sindh Government Najam Ahmad Shah has said that good performance of local bodies would have attracted the interest of foreign investors.
Addressing a meeting of officers at his office, Najam Ahmad Shah said that there was no doubt that foreign exchange and foreign investment play a key role in the economic development of any country.
Karachi is one of the largest and most important city of the world in which many international organizations and countries have shown special interest. As Secretary Local Government and Investment, I strive to bring the infrastructure of the city and the province in line with international requirements and modern standards so that in the near future the Government of Sindh may receive special attention from international investors which directly benefit the people of the province.
Najam Ahmad Shah told all the officers to present on the occasion that the mistakes and shortcomings of the past in the local bodies should not be repeated under any circumstances, every employee should perform his duties like worship and bribery, Kinship and intercession should be considered haraam and should be avoided completely.
Sindh Local Bodies Secretary clarified that unless a permanent solution to the daily problems of the people is found, there is no need for any officer or employee to sleep with rest because as a public servant it is our first duty to address the problems and difficulties of the people.
In an exclusive interview, Najam Ahmad Shah said that for the development and sustainable welfare of Karachi, talks are underway with foreign investors and international organizations through which a new network of development and construction projects will soon be set up in the province.