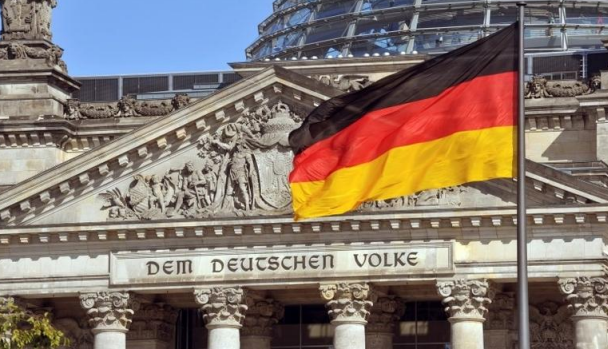 Global Trade Disputes: German Economy Contracts for First Time Since 2015
LAHORE MIRROR (Monitoring Desk)– Hitting hard by weaker exports, Germany's economy contracted in the third quarter of the current year first time since 2015, figures have shown.
Europe's largest economy shrank by 0.2% between July and September, as global trade disputes had a knock-on effect for Europe's largest economy.
It was the economy's first quarter-on-quarter fall since 2015.
Meanwhile, the eurozone economy as a whole grew at its slowest rate for four years in the third quarter, the European statistics agency confirmed.
Germany's economy grew by 1.1% from July to September, compared with the same quarter of the previous year, the Federal Statistics Office said.
"The slight decline in GDP compared to the previous quarter was mainly due to foreign trade developments: provisional calculations show there were fewer exports, but more imports in the third quarter than in the second," the Destatis office said.
"According to provisional calculations, exports were down while imports were up in the third quarter of 2018, compared with the second quarter of the year.

"As regards domestic demand, there were mixed signals. While gross fixed capital formation both in machinery and equipment and in construction was higher than in the previous quarter, final consumption expenditure of households declined."
'Downward trend'
On Tuesday, the ZEW research institute said that investors did not expect the German economy to recover rapidly from the third-quarter weakness.
The German government had flagged up potential bottlenecks in the car industry last month, stemming from the introduction of new pollution standards, as an economic factor.
The 19-nation eurozone saw its gross domestic product (GDP) rise by 0.2% between July and September, according to Eurostat.
The French economy grew by 0.4% in the third quarter, while Italy's was flat.
Year-on-year the eurozone grew by 1.7%, the slowest pace since the final three months of 2014.
SOURCE:  BBC NEWS