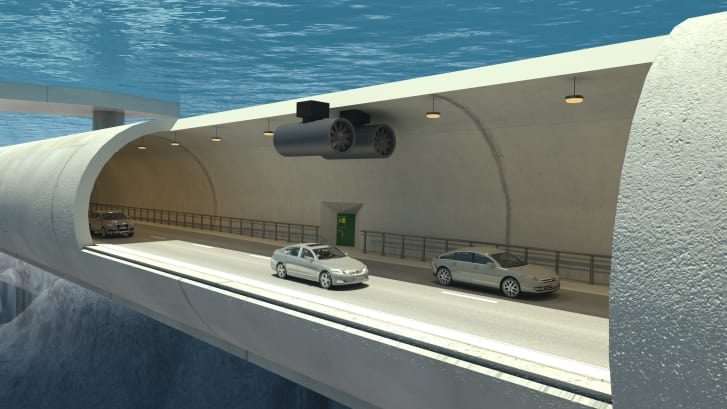 Global Race: Norway Is Ambitious To Build 1,100 Kilometer Long 'Floating Tunnel'
LAHORE MIRROR (Monitoring Desk)– Norway is working on an ambitious plan of building 1,100 kilometer floating tunnel between two cities, entering into a global race of conquering oceans for public service. 
To make the 1,100 kilometer journey between the southern city of Kristiansand and Trondheim in the north via the west coast, for example, currently takes 21 hours, and requires seven ferry crossings. The Norwegian government plans to cut that time by half with a groundbreaking $40 billion infrastructure project to make the route "ferry-free."
But the most ambitious aspect is the development of submerged floating tunnels that sit around 30 meters (100 feet) under the surface of the water.
If successful, Norway could win a global race against countries including China, South Korea and Italy, which are researching similar projects.
The Norwegian Public Roads Administration (NPRA), the governmental body responsible for the project, aims to complete construction by 2050.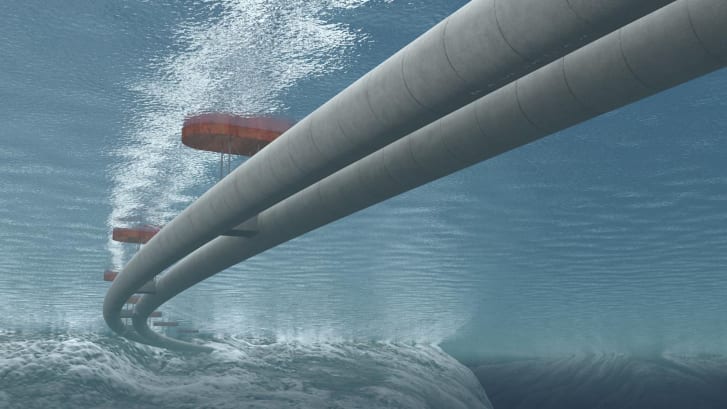 Why build a floating tunnel?
The journey between Kristiansand and Trondheim is part of the E39, which is a "key route for Norway," explains Kjersti Kvalheim Dunham, a project manager at NPRA.
A combination of motorways, roads and ferry rides, E39 runs along the southwestern Norwegian coast. More than 50% of export goods in Norway originate from this area, she adds — yet the route "has a very low standard for a European road." Crossing the fjords via ferry, while a popular transport method, can be time-consuming.
The government intends to improve transport "for commercial purposes (and) also for the welfare of the local population," Dunham says.
Three suspension bridges and five floating bridges will be built. Floating bridges — structures that are supported by pontoons — have been built in Norway and the US, among other countries.
When a fjord is deeper than 1 kilometer (0.6 miles) or wider than 5 kilometers (3 miles), however, existing engineering solutions are not going to cut it. Theseabed would be too deep to be drilled through for a rock tunnel or for a suspension bridge's foundations to be laid.
Floating bridges do not work in all cases because they are susceptible to harsh weather conditions such as strong waves and currents.
This is where the floating tunnels come in.
SOURCE: CNN INTERNATIONAL