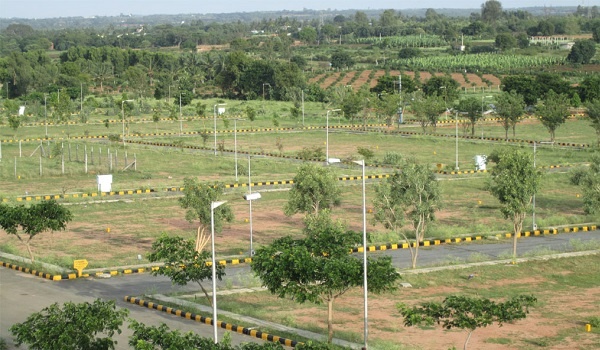 Hira Tanvir
That the outer walls are well guarded, accessibility to main roads is easy, markets are within a stone's throw, life essentials such as electricity, gas and water are available round the clock and above all it's a best and secure way to invest a handful of money; this is how Lahore's property agents brief their clients seeking a plot, a furnished or rental house in a walled society almost on daily basis. Agents' clientage increased over the years with a new mix of upper middle, middle and occasionally lower middle class, let alone elites.
Lahore's swiftly changing lifestyle is making living glamorous but at a deadly cost of shrinking arable land.
Once labeled as the city of gardens, now beset with multipronged issues and shrinking land sits on top of all. A famous humorist and diplomat Ahmad Shah Patras wrote an essay in early 1950s titled 'Lahore ka Jughraphia' (Geography of Lahore). Patras wrote, "Lahore is so big that the surroundings of Lahore is also surrounded with Lahore ". His satirical take on Lahore's expansion was some 65 years ago and imagine if he were alive today how would he have narrated Lahore's geography?
Lahore is connected with other parts of the country through a network of highways, the Grand Trunk Road (GT Road) and Motorways (M-2, M-3 and M-11) and many other small connecting roads.
To enter Lahore from N-5 or GT road, taking Kala Shah Kaku (KSK) interchange on M-2, was once a luxury to avoid usual mess and traffic jams. Exhilarating lush green pastures, stems of rice crop and golden wheat husks on each side of KSK interchange was a treat to watch only a few years back. These days, KSK welcomes you with long traffic queues followed by under construction high rise university campuses and housing schemes and you suddenly realize that you are already in Lahore.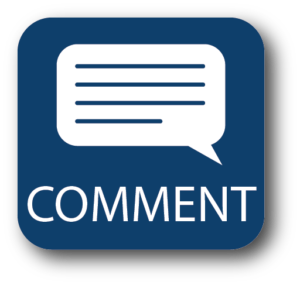 Let's take eastern side of the city, the bordering town Wagha. Because of the daily flag-lowering ceremony in the evening, Wagha is an excursion place at a fair distance from the main city Lahore where people refresh their patriotism especially in August, the month of the country's independence. A veteran Lahori taking Canal Road or train to Wagha would remember that soon after crossing Jallo More, vast green fields filled with seasonal crops and lined up trees would welcome the visitor all through the way. And after a brief lull, the visitor would suddenly see the crowd hustling in to occupy chair-less stairs to see flag-lowering ceremony. Those exhilarating trips with the luxury of scenic views seems to talk of the ancient times. Closely lined up at times and mostly disordered small and big houses together with commercial entities block side views, if there are left any, both alongside canal Road and train line. Occasionally eyes can have a distant gaze but those empty plots are used as gardens and play lands with lowered boundary walls by the housing society owners.
An eighty three kilometers long orbital Lahore Ring Road (LRR) offers time saving and smooth travel around the whole of Lahore. Half a side of the Northern loop of the LRR was considered as possibly the end of the city. However, a massive stretch of arable land on both sides of LRR after passing Ferozpur road couldn't hide itself from the lustful eyes of the real estate tycoons. They purchased lands from poor farmers and placed several meters long bill-boards alluring daily and occasional commuters. Local TV Channels, Lahore Rung, City 42 and Lahore News air advertisements of these societies during the prime time slot and whole day, too. Late evening travel on the LRR welcomes you with innumerable street lights as if the societies are well developed and ready to move in.
There are 242, small and big, Lahore Development Authority (LDA) approved housing schemes in the city, offering a range of options to outsiders to settle in the city with better living standards than what they currently have in congested and densely populated localities. But, the rapid urbanization and housing schemes sucked large portions of arable land in and around Lahore. According to rough figures, Lahore lost around 20,000 arable land to housing societies and other non-agricultural activities in the past decade. Resultantly, significant drops were witnessed in major corps including rice, sugarcane, wheat, pulses and vegetables.
Food security may not have been reported as of now but the prices of vegetables and fruits have certainly increased over the years with Lahore losing land to residential societies. The city now gets a major chunk of vegetables and food from adjoining or distant towns of the province.
The United Nations expects more than 250 million Pakistanis are expected to live in cities by the end of 2030 and Lahore will be one of the major recipients of this urban influx. Recently, the Punjab government banned farmland use for housing societies. This step could be termed as a step towards saving arable land and to tackle urban woes, however, seriousness in implementing this decision remains a big issue.
— The writer has completed Masters in Financial Technology from Imperial College, London. She occasionally opines on climate change and urbanization