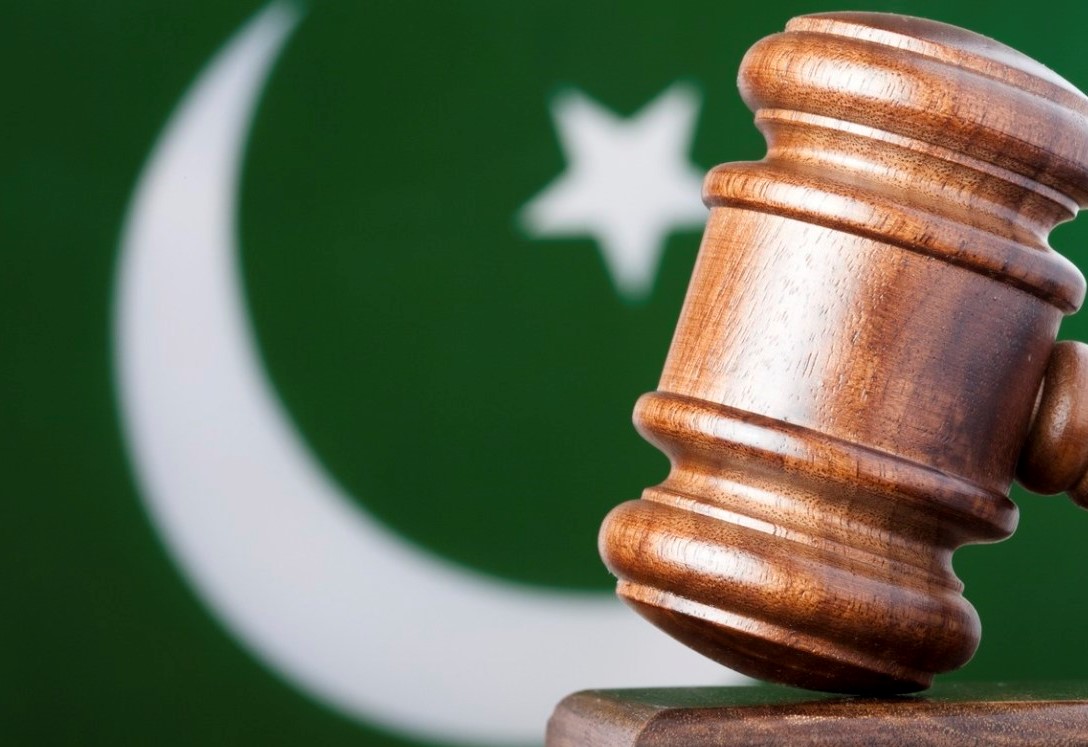 Rana Eijaz Ahmad
Pakistan may be the only country in the world that faces criticism from the critiques sitting inside and outside of the country. It may be the only democracy in the world, whose self-exiled critiques, west protect to keep its influence on the people of Pakistan.  Although Anatol Lieven calls Pakistan a hard country because of its energetic and vibrant people who are uncontrolled and used to do their thing as per their heart yet may not agree with my viewpoint.
Bruce Riedel says, having relations with Pakistan is a deadly embrace since once you are in contact with Pakistan you have no way out. Daniel S. Markey also believes, there is no exit from Pakistan after entering into a diplomatic relationship. Aysha Siddiqua wrote a treatise and claimed that military business was a major blow to Pakistan's civil government. The military in Pakistan has full control over every institution.
Let me have a confession that, I am not a regular visitor of any government corridors, even no bureaucrat is my fast friend who gives me inside news stories. I used to read, watch, listen to everyone, but make my perception afterward.
Geography of Pakistan
Pakistan is a country, located at a very lucrative geographical position as well as three nuclear powers (China, India, Russia) surrounded Pakistan. In east, Pakistan's arch-rival India keeps Pakistan threatening to be a hegemony in the region. In north China being an economic giant has its concerns and demands a lot from Pakistan. In its northwest Afghanistan is a war-torn country and depends upon Pakistan for its socio-political and economic development. It is a landlocked country and has more than three million refugees in Pakistan. Which has been a permanent part of Pakistan's economy. Pakistan never isolated them ever under any government. In the west, it is Iran that also has concerns with Pakistan over different ethnic issues. The South is limited tothe Arabian Sea. Therefore, Pakistan is successfully facing all of its geographical grievances and managing them very efficiently.
Civil-Military Nexus in Pakistan
The role of the military has been very much important in managing these border clashes. The civil governments in Pakistan also contributed as per their capabilities in making Pakistan a great country. We may not forget that there have been many civil, military, and judicial men who have been involved in different kinds of corruption for multiplying their assets. This world is full of imperfections and no part of the world is void of any such discrepancies. The question is why the west or other parts of the world try to ridicule only Pakistan and its different institutions' inefficiencies. Pakistan never tries to interfere in the affairs of other states. Yes, we do when others keep meddling in our affairs, then we have to retaliate.
 Pakistan's Social Capital
Pakistan's social capital may be one of the best in the world. Individuals are studying everywhere they want to live and work. Pakistan allows its citizens for dual nationality. It allows its women to work, business, marry as per their choice. Benazir Bhutto is a glaring example, who has been prime minister of Pakistan for two times. In Pakistan men and women are free to join any department, still, women have been given a quota in all public services as well as in legislative assemblies. Not only this they are also allowed to contest for any position on open merit. They are given all their due rights. For example, women avail maternity leavein Pakistan for almost four months with a full salary which is hardly given in any developed parts of the world. You can hardly find a single country where women are allowed to have a quota as well as open merit seats in every public sector department.
In such a state of affairs when I read, watch, and listen to different news analyses where every Tom or Harry is trying to make a noise that it is the only military that has taken over every department of the country. No civilian supremacy is there. I ask a simple question to those intellectuals who used to make a wolf cry that the Pakistan military controls every institution in Pakistan.
The University of the Punjab is a public sector university, it has more than a thousand faculty members and more than six thousand employees. All faculty members are appointed as per given Higher Education Commission criteria, a civilian leads the HEC. The same is the case with all other public sector universities. If the military resists any research work in public or private sector universities, how Pakistan became a nuclear power? How does Pakistan's science and technology industry flourish day by day? Pakistanis are allowed to go anywhere in the world and work search for better opportunities in life. No one is stopping to flourish himself or his family. Has anyone ever a complaint in Pakistan against the military, it has stopped him going anywhere in the world for better opportunities in life? Matthew Vaughan writes a book, Notes from the Scared Land: Tales of Hope from Pakistan surprised that why people wanted to leave this country, it might be the best country in the world. He claims in his book that initially no publisher was ready to publish his treatise because it was void of terrorism, gender discrimination, and extremism. Later he published on his own and got a good response. Therefore, it seems local people defamed Pakistan more than anyone else.
Pakistan and the Entrepreneurs
Many entrepreneurs are working in Pakistan freely and making billions of rupees. They used to evade tax and remain close accomplices of different corrupt leaders in Pakistan.
Mian Mansha owns Nishat Group, MCB Ltd, Adamjee Group, Nishat Chunian Group, DG Khan Cement and Malik Riazowns all Bahria Towns in Pakistan. Sir Anwer Perwaiz owns the Bestway group and the UBL, Sadruddin Hashwani owns Marriott Hotel, Pearl Continental Hotel, Orient Petroleum, Asif Ali Zardari owns agricultural land and real estate. Nawaz Sharief owns Sharif Group, Ittefaq Group, and Real Estate. Nasir Schon owns Schon Properties. Rafique M. Habib owns Habib Bank Limited, Habib Metro, Habib University, Indus Motors Company. Tariq Saigol owns Kohinoor-Maple group, Saigol motors, and Sajeel motors, Kohinoor textile mills &a power company. All these individuals are military men; I am sorry I have no idea. There are many other Lakhani, Dewan, Seth Abid, Shaikhani family, Dawood group, etc. Besides that, Media house owners are earning millions of rupees and making Pakistan a hell for the poor.
There are many military businesses in Pakistan as well, all those businesses may be running for the autonomy of the armed forces. The military takes almost 16-18 percent of the national budget for its maintenance and making the country's defense stronger. As per the Dawn reporting, "In a written reply to a question asked by Senator Farhatullah Babar of the Pakistan People's Party, Defense Minister Khwaja Asif informed the house that there were nearly 50 "projects, units and housing colonies" functioning in the country under the administrative control of Fauji Foundation, Shaheen Foun­dation, Bahria Foundation, Army Welfare Trust (AWT) and Defense Housing Authorities (DHAs)."
Epitomizing the whole story, I believe that it is not the military only which is controlling Pakistan, but every individual who is autonomous and making money is dictating its terms. It is an oversimplification that only the military is controlling Pakistan.
The geographical location of Pakistan demands a strong military defense of the country, but it also needs a welfare state which is only possible if we have a sincere leadership. As I earlier mentioned that all previous governments used to contribute as per their capabilities. The present government has an honest leadership and this government has achieved harmony between all three major institutions; Legislature, Executive and Military, therefore, working as a well-knitted unit. It is damaging the enemies of Pakistan deep inside. The international and local, national media have blatantly said, that if this government lives peacefully for another year, all others have to leave the politics for the next three terms at least.
International establishment used to have puppets in Pakistan government corridors and local establishment used to keep those puppets bridled. In the contemporary new Pakistan international establishment seems helpless and the local establishment enjoying a fear-free environment. The Pakistan economic indicators are showing incremental development, but heading towards autonomy as per international financial institutions. No establishment uses the spent cartridges, but always bet after a winning horse.
PMIK is the only popular leader after Zulfiqar Ali Bhutto Shaheed. PMIK enjoys the legitimacy and authority that hardly any other ruler enjoyed in the past. The establishment intentionally kept people uncertain and keep everyone in the belief that the establishment controls everything. It is all psychological games that have strong nerves and understood the game easily manage it. PMIK is gradually settling and managing state affairs successfully. It is hurting the opposition and international establishment. The national establishment is happy that PMIK is getting stronger day by day as there is no internal fear it has to face. Pakistan is secured at home. The present government manages the Covid-19 so well that all other governments are learning from Pakistan's experience. Pakistan's policy on the environment has been so good that other countries are quoting the example of Pakistan.
Previous governments in Pakistan keep plundering Pakistan along with establishing their businesses abroad and kept blaming the Pakistan military that had everything in their control. If it was so, how did the military allow them to keep their businesses abroad? The previous dealers whom usually known as dealers were biting off more than they could chew. Media houses were also unhappy as all previous tunnel vision dealers used to give uncalled importance to low profile anchors, but PMIK believes in performance as he used to do with cricket instead of looking for any fake support of media campaign. Therefore, bad habits will go gradually from Pakistan.
Pakistan has fought very well against terrorist organizations and the military played a vital role in eliminating terrorism from Pakistan. It is hurting the international establishment. Under the new leadership, Pakistan has come out of the isolation that India dreamed of. PMIK's recent speech in the United Nations General Assembly gave a clear-cut message to the world that how Pakistan is concerned about the region as well as international developments.
Imran Khan Speech at the UNGA 2020
Imran Khan spoke at the United Nations General Assembly meeting for almost 25 minutes. His speech was an amazing amalgam of his very composed thoughts. He spoke directly from the heart and made the UNGA realized that it had been working inefficiently for the last 75 years, since unable to resolve any significant issue on the world stage. He vehemently made it clear that until or unless the developed world would not think about the developing world honestly, no improvement can take place in the developing world. The pandemic in the wake of Covid-19 depleted the economy of the developing world and they are struggling hard to get back to normal.
We need debt relief for a considerable time to sustain our meager economies during the crises. He categorically explained how the developed world has polluted the environment, but contrary to this Pakistan is striving for climate change and working efficiently on making the environment clean and green. PMIK talked comprehensively on global issues regarding security in Afghanistan and cruelties in the neighborhood. He raised the Kashmir issue and recalled Clinton's words that he rightly said it was a nuclear flashpoint. If the UN did not resolve the Kashmir issue at the earliest. He pinpointed how the west spread the concept of Islamophobia in the name of freedom of expression and tried to humiliate the Muslim's last prophet PBUH.
He realized the UN in his speech that Indian highhandedness in Kashmir is making the region insecure in all aspects as we have the right to retaliate in any kind of Indian aggression. He talked about the Afghanistan situation and recalled that he had been saying for decades that war was never a solution but negotiations. His speech told the international auspices in the UN that no road of peace goes to Afghanistan without passing through Islamabad. He also talked about the Palestine issue that how Israel is putting atrocities upon innocent Muslims in Palestine. He also called for peace in the world and announced that, in the contemporary world, "No one is safe unless everyone is safe."
The Way Forward
PMIK needs to work on the judiciary as it is the only institution that has been very much docile in its performance. The judiciary may be having the highest salaries in Pakistan as compared to any other institution, but all mess in other departments is owing to the inefficiency on the part of the judiciary. It keeps delaying justice. The Judiciary needs to deliver justice instead of remarks. PMIK has to get in the groove to have a breakthrough.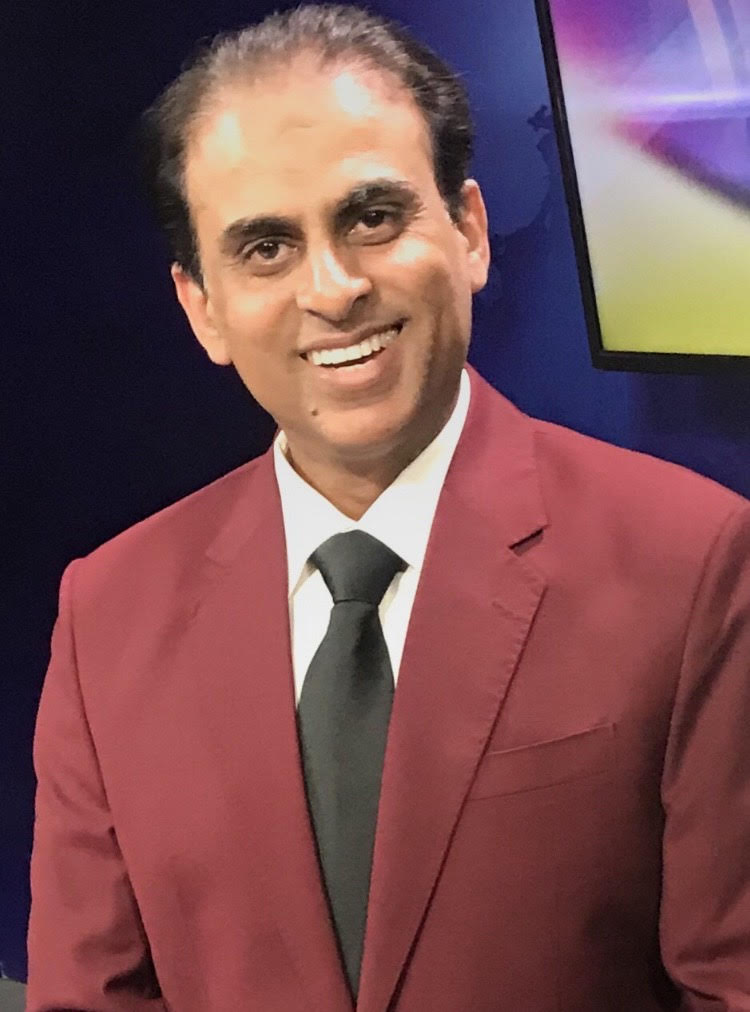 — The writer is Host Director Confucius Institute Department of Political Science, University of the Punjab Lahore. He can be reached at ranaeijaz@gmail.com
Disclaimer: The views expressed in this article are those of the author and do not necessarily reflect the official policy or position of Lahore Mirror