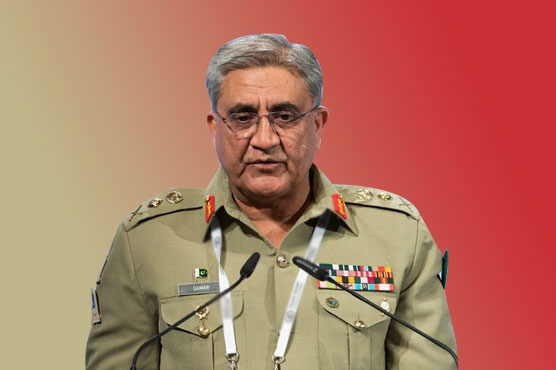 General Qamar Javed Bajwa Affirms Balochistan Is Pakistan's Future
LAHORE MIRROR (Monitoring Report)– Balochistan is the future of Pakistan and it is our duty to fully assist the government and people of the province to face a shining future, Chief of Army Staff (COAS) General Qamar Javed Bajwa said Thursday.
According to the Inter-Services Public Relations (ISPR), the army chief said so during his visit to Headquarters Southern Command, Quetta.
Mr Bajwa was briefed about security situation of the province, pursuance of National Action Plan, Operation Raddul Fasaad and socio-economic development projects undertaken as part of Khushhal Balochistan Programme.
The COAS expressed his satisfaction and hoped that these steps would help elevate the overall security and socio-economic indicators in the province.

Later, General Bajwa visited School of Infantry and Tactics, Quetta and met with the faculty, the ISPR said in its statement.
The COAS said Pakistan Army had played an important role for reduction in the internal security threats, as well as effective response along the borders.
He said nation acknowledged and fully supported Pakistan Army's contributions in fight against terrorism and militancy.
"We shall always come up to the expectations of the people of Pakistan who are our real strength," General Bajwa concluded.
SOURCE: GEO NEWS AND AGENCIES