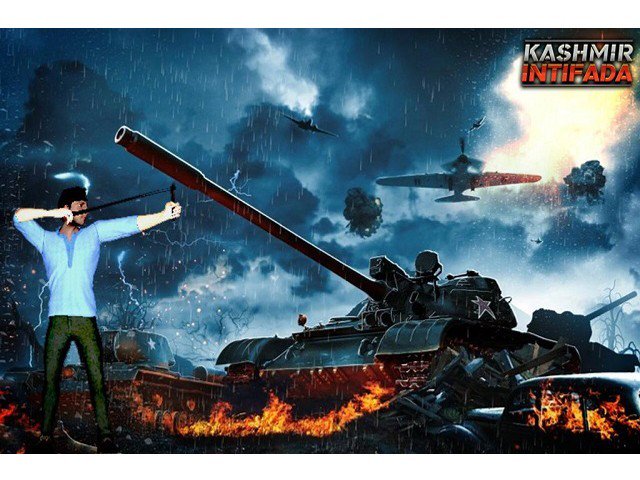 Game Kashmir Intifada highlights Indian brutality in occupied Kashmir
LAHORE MIRROR (Monitoring Report)– Paying tribute to the Kashmiri struggle and resilience on digital media, and to mark the martyrdom of Burhan Wani, the company Digital Intelligence has launched a game called Kashmir Intifada.
"In the history of Kashmiri struggle of self-determination, two heroes left an everlasting impact on Kashmiris, Burhan Wani Saeed, a digital freedom fighter and Aasia Andrabi, an iron lady who has haunted the tyrants of India. This game is a tribute to both warriors," stated Umair Haroon, project lead of The Digital Company that developed the game.
The game aims to develop an insight into the oppression faced by the unarmed Kashmiris, to raise awareness of the organisations that are struggling for freedom and the ever increasing Indian brutality in IoK. In different missions, it takes users through various difficult days that Kashmiri youth has to face, starting from the day they decided to support Pakistan to celebrating Eid to the ban on meat on Eid-ul-Azha.
The official song takes the audience through different ways that the Kashmiri youth has fought and struggled for their rights and freedom.
SOURC: THE EXPRESS TRIBUNE