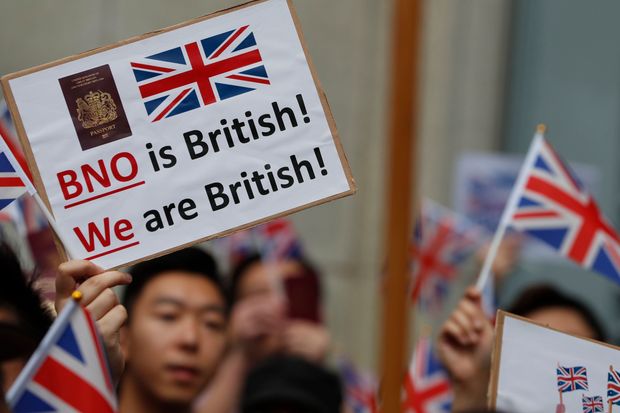 Residents of Hong Kong can apply, starting on Sunday, for a new visa offering them an opportunity to become British citizens as the United Kingdom opens its doors to those wanting to escape China's crackdown on dissent in the semi-autonomous city.
From Sunday afternoon, anyone with a British National Overseas (BNO) passport and their dependents will be able to apply online for a visa allowing them to live and work in the UK. After five years, they can then apply for citizenship.
The visa scheme is a response to Beijing's decision last year to impose a sweeping national security law on Hong Kong, a former British colony, to snuff out huge and sometimes violent pro-democracy protests.
The UK said the law – which punishes subversion, collusion, terrorism and collusion with foreign forces – breaches the terms of agreements under which Hong Kong was handed back to China in 1997. London has argued it has a moral duty to the people of Hong Kong.
"We have honoured our profound ties of history and friendship with the people of Hong Kong, and we have stood up for freedom and autonomy," Prime Minister Boris Johnson said of the scheme this week.
China has reacted with fury to the visa offer.
SOURCE: ALJAZEERA