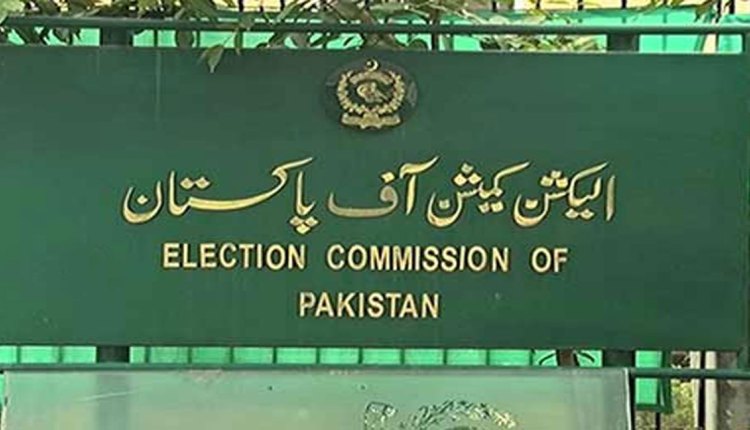 Foul Language Notice: Fazal-Ur-Rehman, Ayaz Sadiq To Submit Affidavits In ECP
ISLAMABAD: The Election Commission of Pakistan (ECP) has asked chief of Jamiat Ulema-i-Islam Maulana Fazlur Rehman and former National Assembly speaker Sardar Ayaz Sadiq to submit official declaration in the commission following a suo moto notice of ECP for using 'abusive' language against political opponents.
In the supervision of ECP chief Sardar Muhammad Raza, a four-member bench was hearing the suo moto notice.
The electoral commission directed JUI-F chief and PML-N leader Ayaz Sadiq to submit their affidavits vowing not to use such indecent language again, while additionally asking the legal counsel of Ayaz Sadiq to give arguments in the next hearing on August 9.
According to the notices, the ECP said the use of "abusive, insolent and derogatory language" against other leaders is clear violation of its code of conduct.
It may be mentioned here that the Commission has also warned PTI chief Imran Khan against using inappropriate language for his political opponents during electioneering.
The ECP took notice of Mr. Khan using the term 'donkey' for PML-N members who were going to receive Nawaz Sharif at the airpor upon his arrival from London.
"And whoever will go to receive him will be a donkey (fool)," PTI chief had said. His remarks triggered a war of words between the members of PML-N and PTI.
Following a series of incendiary exchange of words, the ECP summoned the PTI chief but he couldn't appear owing to his election campaign.
Babar Awan, his legal counsel appeared before the commission and explained that the word 'donkey' is a commonly used term, "even it is used by teachers in the classrooms."
Nevertheless, the ECP being discontented with Babar's explanation directed the PTI chief to refrain from using such words.