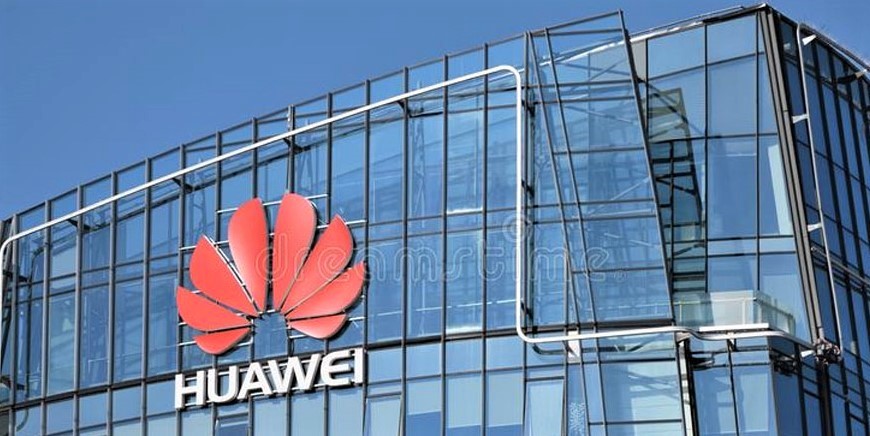 Five Reasons For Huawei Users To Keep Calm Yet
LAHORE MIRROR (Monitoring Report)– As a result of US President Donald Trump adding Huawei to a trade blacklist, immediately enacting restrictions that will make it extremely difficult for the company to do business with US counterparts.
Huawei devices lost access to updates to Google's Android operating system. Naturally, users went into a panic mode amidst the confusion behind the restrictions.
We thought its best to give clarity to a confusing puzzle.
No immediate changes for existing users
It is important to understand that the company lost access to Android, as the core operating system is an open source project which any manufacturer can modify and install on their devices without permission.
Google has said that Google Play Services and the app store itself will continue to work on Huawei devices, so your phone should continue to operate as normal.
According to BBC, the primary reason for this is that Huawei devices have already been certified under the relevant processes known as the Compatibility Test Suite (CTS) and the Vendor Test Suite (VTS) which just means that Google can provide users with new versions or updates directly without having to deal with Huawei.
The problem arises for future Android updates. With much speculation suggesting that Huawei users might be stuck with the current version of Android.
However, there is a possibility that Huawei doesn't face much trouble when it comes to the upcoming Android Q operating system the OS will also be open source and Google has likely already shared most of the source code with its partners.
The problem is more likely to magnify when Android R OS comes out in 2020.
Plan B
Huawei has said it has spent the last few years preparing a contingency plan by developing its own technology in case it is blocked from using Android. Some of this technology is already being used in products sold in China, the company has said.
In an interview with Reuters in March, Eric Xu, the rotating chairman of Huawei, struck a defiant note in anticipation of retaliatory actions by US companies. "No matter what happens, the Android Community does not have any legal right to block any company from accessing its open-source license," he said.
Of course, fast-tracking the rollout of an alternate OS has its problems but with time, things are likely to settle down towards the Non-Google end.
Popular Google apps such as Gmail, YouTube and the Chrome browser that are available through Google's Play Store will disappear from future Huawei handsets as those services are not covered by the open source license and require a commercial agreement with Google.
While speaking to the BBC, Huawei stated that it would prefer to work with Android, but has created a new operating system as a Plan B.
"We have a parallel programme in place to develop an alternative… which we think will delight our customers. In the short-term, it's not good news for Huawei, but I think we can manage that," said Jeremy Thompson, Huawei's UK executive vice president.
Huawei receives a temporary license The US government has temporarily eased trade restrictions imposed last week on China's Huawei, a move aimed at minimising disruption for its customers.
In a statement, "The Temporary General License grants operators time to make other arrangements and the Department space to determine the appropriate long term measures for Americans and foreign telecommunications providers that currently rely on Huawei equipment for critical services," Secretary of Commerce Wilbur Ross said in a statement. "In short, this license will allow operations to continue for existing Huawei mobile phone users and rural broadband networks."
This gives the company time to fast pace its plan B. However, Huawei founder Ren Zhengfei on Tuesday said the temporary reprieve move bore little meaning for the company as it had been making preparations for such a scenario.
US firms face a negative externality
A report on Monday on the potential impact of stringent export controls on technologies found that US firms could lose up to $56.3 billion in export sales over five years.
The report, from the Information Technology & Innovation Foundation, said the missed opportunities threatened as many as 74,000 jobs.
Washington lawyer Kevin Wolf, a former Commerce Department official said the Huawei reprieve was similar to action taken by the department in July to prevent systems from crashing after the US banned China's ZTE, a smaller Huawei rival, from buying American-made components.
The US trade ban on ZTE wreaked havoc at wireless carriers in Europe and South Asia, sources told Reuters at the time.
The ban on ZTE was lifted July 13 after the company struck an agreement with the Commerce Department that included a $1 billion fine plus $400 million in escrow and replacement of its board of directors and senior management. ZTE, which had ceased major operations as a result of the ban, then resumed business.
It is entirely possible that after things cool down in the US-China trade conflict, Huawei and the relevant US departments work out a mechanism for the future that involves lesser restrictions.
Many analysts are of the thought that the ban has marketed Huawei more than the damage it would cause the short-run. Whether that is the case, we shall know soon enough.
China's exclusion approach
Chinese users already have alternatives popular apps such as WhatsApp, Instagram, Chrome and Facebook.
The likes of WeChat, Weibo, RenRen and Youku Tudou among others have established a base with a huge Chinese population. Of course, outside China where the ban is going to cause the most damage, the dynamics are different but Huawei comes from a place where it knows how to work without key apps.
The transition is going to be tough and slow but with half a billion handset users and the World's second largest smartphone vendor on the other side of the ban, don't expect them to simply disappear from the race.
The important questions still remain concerning, future Android versions and important Google apps that are not available in Open-source. We are likely to receive more clarity on these issues in the coming days.
SOURCE: THE EXPRESS TRIBUNE